Australia's Westpac Banking Corporation in 'very early stage' of review of its ownership of Westpac New Zealand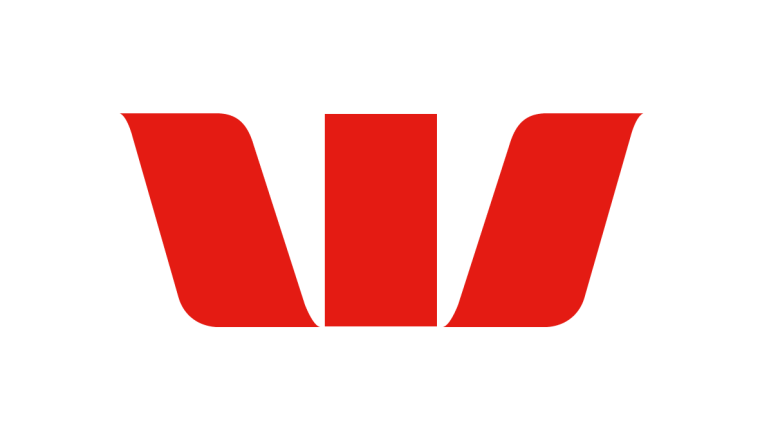 By Gareth Vaughan
In what could be the biggest ownership shake-up in New Zealand banking for years, Australia's Westpac Banking Corporation has confirmed it's reviewing its ownership of Westpac New Zealand.
The confirmation comes after a Wednesday report in The Australian Financial Review's Street Talk column saying Westpac had appointed investment bank Macquarie Capital to help with a scoping study reviewing the ownership of Westpac NZ. Options reportedly being considered include retaining the bank, spinning it off to Westpac shareholders which could be via a share market listing, or selling the NZ subsidiary to new owners. 
In a statement Westpac says as part of its "fix, simplify and perform strategy" it has been actively considering the businesses it operates. The announcement came later on the same day Westpac NZ had copped a serve from the Reserve Bank of New Zealand (RBNZ), which said there have been "ongoing compliance issues with Westpac NZ over recent years," and "the bank has continued to operate outside of its own risk settings for technology for a number of years."
Wednesday's Westpac announcement cited the issue over the RBNZ's liquidity requirements detailed further below, and concerns over the RBNZ's strengthened outsourcing requirements and increasing bank capital requirements. However, it made scant mention of the Australian parent's recent woes at home.
The Australian Prudential Regulation Authority acted against Westpac breaches of liquidity standards in December. And last September Westpac and Australian anti-money laundering regulator AUSTRAC struck a deal for the bank to pay an A$1.3 billion penalty for 23 million contraventions of Australia's Anti-Money Laundering and Counter-Terrorism and Financing Act, a scandal that led to the resignation of Westpac CEO Brian Hartzer in late 2019.
Hartzer was succeeded by Westpac's former chief financial officer Peter King. Westpac's September year cash earnings fell 62% to A$2.608 billion. And in December Westpac announced the sale of its Pacific businesses, in Fiji and Papua New Guinea, to Kina Bank for up to A$420 million.
"Westpac has already placed a number of businesses into a Specialist Businesses Division, for ultimate exit. We have also announced the consolidation of our international operations in Asia. Westpac is also assessing the appropriate structure for its New Zealand business and whether a demerger would be in the best interests of shareholders," Westpac says.
"Westpac is in the very early stage of this assessment and no decisions have been made. This will also consider the impact of the RBNZ's reviews which were announced today." 
"Westpac NZ is a valuable part of the Westpac Group and has been for over 160 years. The business continues to perform well with a strong position in retail and commercial banking. However, given the changing capital requirements in New Zealand and the RBNZ requirement to structurally separate Westpac's NZ business operations from its operations in Australia, it is now appropriate to assess the best structure for these businesses going forward," Westpac says. 
"Westpac will provide further updates as required."
Breaking up the oligopoly?
Westpac NZ is part of an Australian-owned banking oligopoly, alongside ANZ NZ, ASB and BNZ, that controls nearly 90% of NZ banking sector assets. Westpac NZ has about 1.3 million customers including the NZ Government, and some 4,500 employees. The last ownership change at a major NZ bank was when ANZ bought the National Bank from Lloyds TSB for almost $5.5 billion in 2003.
As of September 30 last year, Westpac NZ had total loans of $88.255 billion, total assets of $103.192 billion, and total liabilities - excluding related entity liabilities - of $91.403 billion. Its September 2020 year net profit after tax weighed in at $550 million. 
A potential share market listing of Westpac NZ will doubtless create some excitement in NZ, However, Deutsche Bank analysts in 2019 looked at the possibility of share market listings of the Australian-owned NZ banks noting; "Whilst a partial listing would likely be welcomed by NZ investors and the broader NZ economy, it creates some capital/tax inefficiencies for the parent and thus may not be the most preferred outcome." 
The Deutsche analysts applied a pro-forma book value of NZ$9.609 billion to Westpac NZ in 2019.
The RBNZ telling off
Earlier on Wednesday the RBNZ said it had ordered Westpac NZ to increase its holding of liquid assets, cash or assets that can be easily converted into cash, after being non-compliant with liquidity requirements for eight years. 
The RBNZ has also asked Westpac to produce two independent reports. One that assesses Westpac NZ's risk governance processes and practices applied by the Board and executive management, and a second to provide assurance that the actions Westpac NZ has taken to improve the management of their liquidity risks, and the culture surrounding it, are effective.
Asked how big the RBNZ requirement is for Westpac NZ to hold extra liquid assets, both in dollar and percentage terms of what it's already required to hold, a Westpac NZ spokesman told interest.co.nz the bank's still in discussions with the RBNZ on this.
The Westpac reference to "the RBNZ requirement to structurally separate" Westpac's NZ business operations from its operations in Australia refers to the RBNZ's outsourcing policy. This requires large banks, being locally incorporated registered banks with liabilities, net of amounts owed to related parties of $10 billion or more, to have the legal and practical ability to control and execute outsourced functions such as IT processing, accounting and call centres themselves. ANZ NZ, ASB, BNZ, Westpac NZ, and Kiwibank are big enough to meet that criteria. 
The outsourcing policy was designed to ensure a large bank's outsourcing arrangements don't create risk that the operation and management of the bank could be interrupted for a material length of time. The risk associated with outsourcing, including to an overseas parent bank, is if a supplier of outsourced functions was unable to provide that function for some reason. This could result in an unacceptable risk to the bank's ability to operate, and therefore the wider financial system, the RBNZ says.
The RBNZ moved to strengthen the 2006 outsourcing policy to include a regulatory approval process for some outsourcing arrangements and other safeguards, such as independent reviews of compliance. The revised outsourcing policy was introduced in September 2017. The RBNZ put the cost, to banks, of the revised policy at $550 million, and the net benefit of the policy at $2.2 billion. The banks put the cost at $870 million and net benefits at $1.9 billion.
In May 2018 BNZ suffered a major weekend service loss, including most banking, online banking, EFTPOS and ATM services, which was blamed on its parent National Australia Bank. At the time the RBNZ said NZ's major banks should have systems in place to prevent a repeat of that BNZ outage once they've implemented the new outsourcing policy, which they're required to transition to by September 30, 2023.
Not far from incoming total capital requirement
Westpac's statement also references increased NZ capital requirements. Delayed by the COVID-19 pandemic, the RBNZ has given banks a seven-year transition period to phase these in, starting from July 1 2021. 
The four big banks including Westpac NZ will require total capital equivalent to 18% of risk weighted assets (RWA). RWA are used to determine the minimum amount of capital that must be held by banks to reduce the risk of insolvency. As of September 30, Westpac NZ had an unaudited total capital ratio of 17.1% versus the current minimum requirement of 10.5%. There's more on the increasing bank capital requirements here, and Westpac NZ's alternative to the RBNZ's plans is here.