Given the 'massive divergence' currently between the US Fed and our RBNZ, Kiwibank economists see the Kiwi dollar surging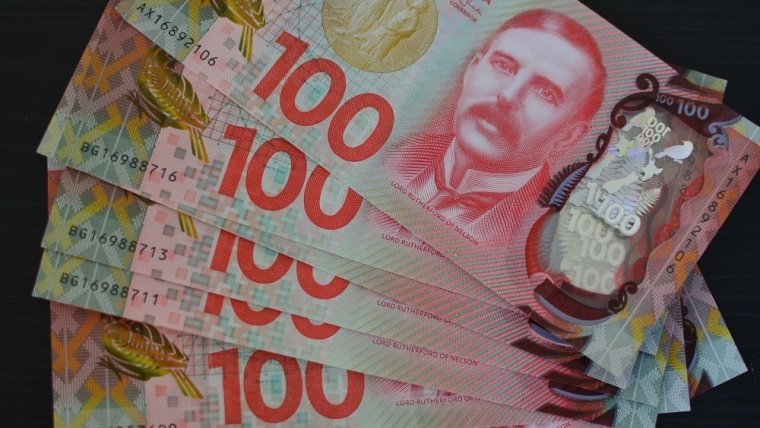 Kiwibank economists say the "massive divergence" between our Reserve Bank (RBNZ) and the US Federal Reserve means the Kiwi dollar is currently "simply undervalued".
And in their weekly First View publication, the Kiwibank economists say the New Zealand dollar could, after rising in the past week or so, gain perhaps another 10% against its US counterpart before the end of the year.
The economists said US Federal Reserve Chief, Jay Powell, had delivered a speech at the Jackson Hole symposium over the weekend "that managed to appease the equity market bulls, and calm the bond market bears".
"Our view is the Fed will announce tapering by their November meeting, and do so slowly thereafter. Rate hikes are only likely sometime in the second half of next year. The Fed's position, and Powell's comments, are in stark contrast to the RBNZ's," the economists said.
"The RBNZ is chomping at the bit to start hiking rates. And an RBNZ rate hike in October would lead central banks around the world by a country mile."
The said reported comments from RBNZ Assistant Governor Christian Hawkesby had spurred the wholesale interest rates market.
"Hawkesby noted that, had there not been a Delta outbreak, the [RBNZ Monetary Policy Committee] would have entertained the idea of a 50bp rate hike, in one sitting," the Kiwibank economists said.
"The MPC openly discussed 0-to-50bps during the August MPS meeting. They went with 0, but 50bps was a possibility. 25bps was what they would have most likely delivered, without Covid lockdown.
"The threat of a 50bp finally pushed wholesale Kiwi rates higher. Because the RBNZ's intent is pretty clear. They want higher interest rates and a cooler housing market."
So, the New Zealand dollar is undervalued, the economists say, given the disparity between the RBNZ attitude at the moment and that of the US Fed.
"Having broken down near US68c the Kiwi has staged an impressive recovery to US70c.
"Basically the Kiwi flyer is back to where we were before the lockdown was announced (and the RBNZ paused).
"If the RBNZ hike as expected in October, and again in November, the Kiwi flyer should end the year higher and closer to US75-to-US77c.
"New Zealand has widening interest rate differentials, in the NZD's favour, thanks to a very assertive central bank, and near record terms of trade. We place fair value [of the Kiwi dollar] closer to US75c."