Adrian Orr is right to call on banks to use their balance sheets to support the vulnerable, but let's not forget what made some people vulnerable to begin with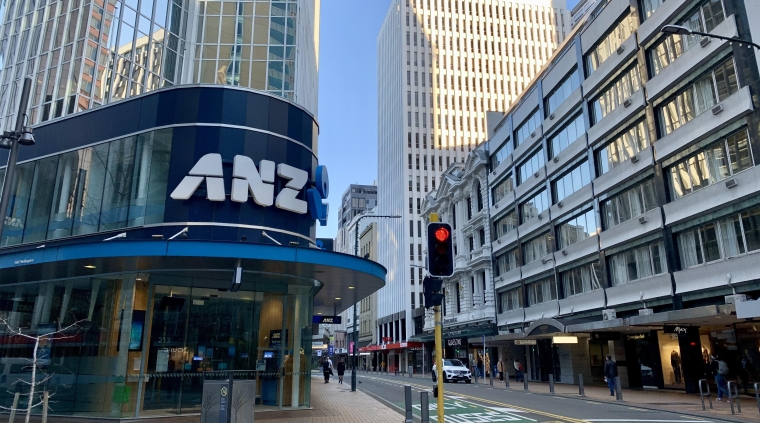 By Jenée Tibshraeny
Reserve Bank (RBNZ) Governor Adrian Orr on Thursday told those tuned in to a virtual Institute of Financial Professionals conference that their sector had to use its balance sheet to support New Zealand's economic recovery.
Orr noted the fact banks are making big profits while pockets of society are struggling, and now face higher inflation and interest rates.
"The financial system needs to step up and manage the vulnerable," he said.
See this story for more on Orr's comments, which this opinion piece responds directly to.
Ironically, the RBNZ's efforts to boost inflation and employment and protect the financial system are what has put some households in vulnerable positions.
By slashing interest rates and temporarily removing loan-to-value ratio restrictions in 2020, the RBNZ encouraged households to take out mortgages. The predictable rush towards property boosted house prices to levels the RBNZ and Government finally admit are "unsustainable".
High house prices made those who own property feel wealthy, encouraging them to spend and put the economy in a much stronger position than expected by pretty much every economist.
Higher demand, coupled with constrained supply (partly due to factors out of New Zealand's control), are now boosting inflation and prompting the RBNZ to start hiking interest rates.
Inflation will hit the poor, many of whom don't own central bank-inflated houses and shares, disproportionately hard.  
Meanwhile higher interest rates will hit recent first-home buyers, with massive loans, disproportionally hard.
As for aspiring first-home buyers; they face an impossible uphill battle in the short to medium-term.
In essence, the RBNZ achieving its inflation and employment targets, and successfully protecting the too-big-to-fail banking sector and housing market, have come at a social cost.
One could argue the counterfactual might've been worse. We could've had higher unemployment if the RBNZ didn't boost asset prices, ease mortgage servicing costs and prompt people to go out and spend. 
One could also argue if the Government did more to support the economy, the RBNZ could've done less. The trade-off might've been lower economic growth and higher unemployment in the absence of the 'wealth effect'. But the recovery could've been fairer and more sustainable.
'What ifs' aside, what we do know is that the divide between those who do and don't own assets is now even starker than it was pre-Covid.
Add a dangerous virus to the mix, and things look worse. While there are a number of reasons why some people aren't getting vaccinated, a lack of trust in the system is a common one.
If the system's failed you in the past, it might be failing you now. To add fuel to the fire, if you're unvaccinated, you now risk losing your job, as well as basic freedoms that will soon only be afforded to the vaccinated. You risk being further marginalised from society.
If Covid-19 has taught us anything, we know it isn't their problem. It's our problem. For one, Auckland cannot get out of lockdown until enough people trust the system enough to get vaccinated.
If we don't reach high enough vaccination levels, our health system might get clogged with Covid-19 patients to the detriment of people requiring other kinds of healthcare.
It isn't just the altruists worried about the consequences of inequality. The major bank chief executives, during a panel discussion at Thursday's conference, mentioned the importance of social cohesion a number of times. They know social instability can quickly translate to political and economic instability.  
Again, the irony is that the banks have facilitated and profited from an economic response that's created wealth inequality.
For all the anomalies in Orr's comments, he is correct in calling on the banks to step up.
They've received ample support from the RBNZ and Government, so the onus is on them to help struggling households and businesses that can eventually operate with Covid-19 in the community, get back on their feet.
Businesses rightly afraid to borrow to innovative or improve productivity over the past year-and-a-half might be more inclined to do so once their futures look more certain.
Banks do of course need to lend responsibly. But they have an opportunity to exercise calculated compassion, as well as reweight their lending books more in favour of businesses.
Experts in bank capital will have more informed views than I do on what the RBNZ could do to encourage this. 
Making a shift is of course easier said than done. If banks lend more to businesses, they might lend less to households. Depending on how they tighten mortgage lending conditions, this will likely affect the less wealthy the most.
Banks can also reduce fees, stop selling rip-off products like credit card repayment insurance, ensure banking services are easily accessible by people who aren't tech-savvy, and ensure customers are using products suitable to their needs. 
If ANZ's near-record profit for the year to September isn't enough evidence banks can afford to use their balance sheets to support the public, here is a list of what public policy has (rightly or wrongly) done to support banks since the onset of Covid-19:
- The Government has de-risked banks by offering to write businesses relatively small, interest-free loans via the Small Business Cashflow Loan Scheme. Since the scheme was launched in May 2020, $1.85 billion of loans have been written to 114,373 borrowers. The scheme will remain in place until the end of 2023.
- The Government offered to underwrite 80% of bank loans to businesses via its Business Finance Guarantee Scheme. Lending of more than $2.4 billion was done via the scheme, which ended in June.
- The RBNZ is offering to directly lend banks up to $28 billion at a low rate (the Official Cash Rate) until the end of 2022 via its Funding for Lending Programme (FLP). Banks have drawn down $6 billion from this facility to date.  
- The RBNZ had, up until July, bought around $55 billion of New Zealand Government Bonds and Local Government Funding Agency bonds from investors via its Large-Scale Asset Purchase (LSAP) programme. Both the FLP and LSAP provided banks with liquidity, and helped suppress interest rates, which incentivised borrowing and house price inflation - to banks' benefits.
- On the flipside, the RBNZ has required banks to make extra provisions for bad loans. It's also put restrictions on banks' dividend payments. These will remain in place until July 2022.
*This article was first published in our email for paying subscribers on Friday. See here for more details and how to subscribe.