Financial consultant Geof Mortlock calls for independent reviews of the CCCFA and LVR changes that are tightening credit conditions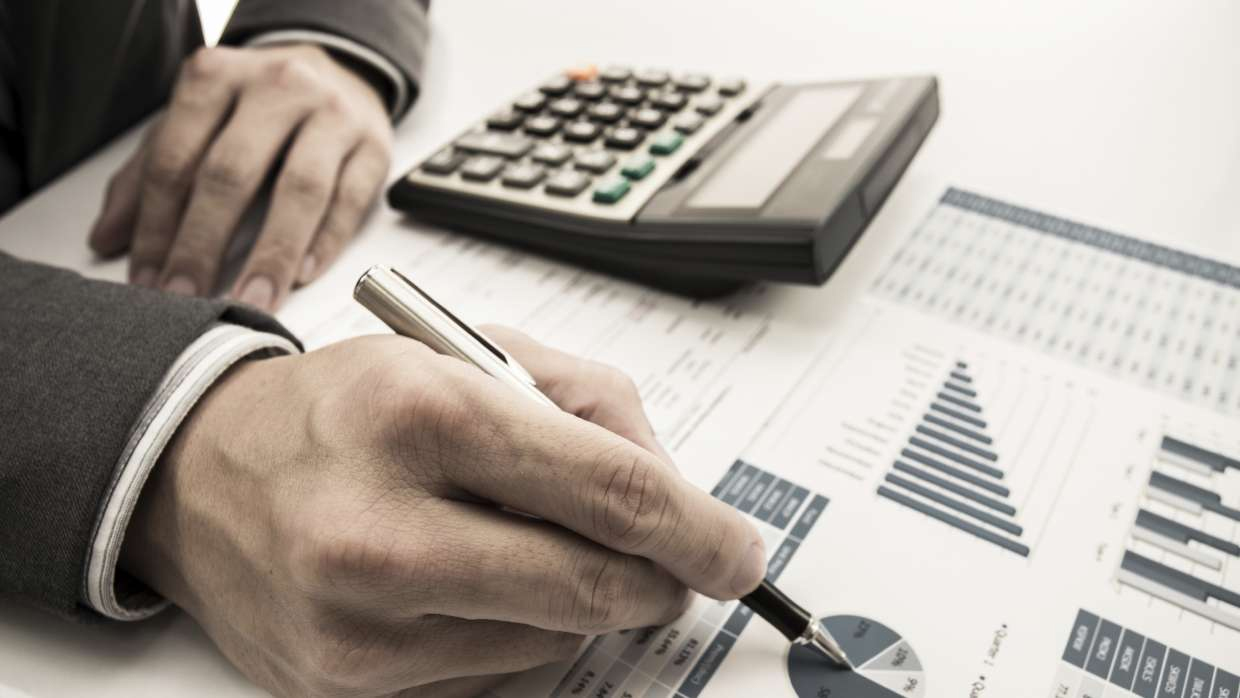 By Geof Mortlock*
The apparent fall-off in the applications for credit by individuals and small businesses in the last few months has raised concerns about the possible impact of changes made to lending law, with the coming into force on 1 December 2021 of tighter lending requirements under the Credit Contracts and Consumer Finance Act.
Concerns have also been raised as to the impact on residential lending – especially lending to first home buyers – arising from the Reserve Bank's tightened loan-to-value ratio (LVR) restrictions, which came into effect on 1 November 2021.
The concerns in relation to the effects of the Credit Contracts and Consumer Finance Act have prompted the Minister of Commerce and Consumer Affairs, David Clark, to ask the Council of Financial Regulators to review the possible impact of this law change. The Council is made up of representatives from the Treasury, Reserve Bank, Financial Markets Authority, Commerce Commission and Ministry of Business, Innovation and Employment. For reasons that are not obvious, he has not tasked the Council with reviewing the impact of the Reserve Bank's LVR policy.
There are many factors that will be influencing the demand for and supply of mortgage and other credit. Not least in these factors will be the increase in interest rates (and the expectation of more to come), increased building costs and an expectation of a weakening in residential property prices. These factors, together with a heightened caution by households as to the financial stress that likely lies ahead for many in this country, will undoubtedly dampen the demand for credit and the willingness of banks and non-bank lenders to provide it. These impacts on credit demand and availability are inevitable and part of any economic cycle. A heightened level of caution by households and small businesses in undertaking further borrowing is prudent and sensible in current conditions, especially given the high level of household debt that now prevails (one of the worst in the OECD). Equally, any prudent lender would be taking a more cautious approach to assessing applications for credit in the current economic and financial environment.
However, aside from these economic and financial considerations, the coming into force of new lending restrictions under the Credit Contracts and Consumer Finance Act and the tighter LVR rules for banks are significant impediments to lending – much more so than can be justified by the purported objectives of these regulatory initiatives.
The new lending requirements under the Credit Contracts and Consumer Finance Act have significantly increased the burden on banks and other lenders to assess the ability of borrowers to service the debt being applied for. Although it is reasonable that lenders should be required to undertake due diligence in this regard – as most were already doing as part of their own credit risk management processes – the new requirements are onerous by reference to the consumer credit requirements in many OECD countries and are making it much more difficult for individuals and small businesses to access credit.
The compliance costs for lenders are substantial and will be reflected in the price that borrowers pay for credit (either by fees or interest rates, or both).
The evidentiary burden placed on lenders to demonstrate that they have met the requirements of the Act is likely to be a significant factor in causing lenders to be much more probing and ultimately more cautious in determining credit decisions than would have been the case with a less intrusive set of requirements.
However well-intentioned the new requirements might have been, they are likely to have an injurious impact on many borrowers by denying them access to credit that, in a more enlightened and less cumbersome regulatory framework, they would have had. This is yet another case of a 'nanny state' approach to regulatory issues, such that government policy ostensibly seeks to protect borrowers from the predations of unscrupulous lenders, despite the reality that most lenders are not in that category. The resultant regulation is untargeted and disproportionate to the problem the requirements were intended to address. Moreover, the new requirements reflect this government's apparent mindset that it is necessarily the fault of lenders if individuals end up with an unsustainable debt burden, rather than holding individuals to account for their own borrowing decisions.
These issues should have been foreseen by the government and its agencies. Submissions on the legislation, when it was being consulted on, raised concerns about the compliance burden of the proposals and the effect the proposals may have in impeding access by borrowers to credit. The untargeted nature of the regulatory requirements was a point raised by many observers at the time.
As is all too often the case, it appears that the legislative and regulatory process applied by the government was not sufficiently thorough. Problem definition was not adequately specified. Costs, risks and benefits were not sufficiently assessed. The regulatory impact assessment was undertaken too late in the process and prepared by the government agency that, by then, had presumably already made up its mind on what it wanted in new legislation. The regulatory impact assessment was therefore likely to have been 'retro-fitted' to justify the proposals. Treasury scrutiny of the regulatory impact assessment is likely to have been too little, too late, as is typically the case given the under-resourcing of Treasury's regulatory impact assessment function. In sharp contrast, take a look across the Tasman at the regulatory assessment framework that has long operated there. Unlike Treasury here, the Office of Best Practice Regulation (OBPR) in Australia is relatively well resourced for the task of assessing regulatory impacts and has considerable power to reject proposals that do not stack up against analysis scrutinised by the OBPR.
Sadly, the poor quality of public policy decision-making is a familiar story in New Zealand. For many years, regulatory initiatives in many areas have been progressed by government agencies without adequate problem definition, specification of regulatory objectives, assessment of alternative options, and rigorous independent cost/benefit assessment. And it just keeps getting worse under this government – a government that has made an art form of rushing through half-baked policies based on poor problem definition and grossly inadequate assessment of costs, risks, and unintended impacts.
A review of the new requirements under the Credit Contracts and Consumer Finance Act is clearly needed. However, I fear that asking the Council of Financial Regulators to undertake a review of the Act is rather like asking a surgeon to review his own bungled operation. The regulatory agencies comprising the Council of Financial Regulators lack the independence to do a proper job of any review. Rather, they have incentives to justify the changes that were made and to downplay the concerns raised by lenders, borrowers and others. What is really needed is a truly independent review by relevant experts (who should not be confined to those with expertise in consumer credit regulation; the expertise needed is broader than that). And any such review needs to be based on thorough consultation with stakeholders, and especially with those at the coalface of lending. The review should be transparent and the results published in a way that enables all interested parties to assess the adequacy of the review and its findings.
The review should not be confined to the Credit Contracts and Consumer Finance Act. It should also look at the Reserve Bank's dubious LVR requirement, which limits banks to having not more than 10% of their loan portfolio to owner-occupiers in the form of loans with a LVR of over 80%. This requirement was rushed through by the Reserve Bank in October last year with barely any consultation. The Reserve Bank's consultation document lacked sufficient analysis of the argumentation relating to the LVR proposal. The cost/benefit analysis, such that it was, was retro-fitted to justify the policy, rather than being rigorous and objective. As is so often the case, any independent review by Treasury of the regulatory impact assessment prepared by the Reserve Bank was way too little and too late to make any difference to the outcome.
As I and other parties submitted at the time, the LVR proposal was not justifiable in terms of financial stability. Banks are not at risk of financial distress or failure as a result of home loans exceeding an LVR of 80%. Stress tests undertaken by the Reserve Bank have shown that banks can survive severe shocks to residential property prices. The Reserve Bank knows this. They know that high LVR loans do not pose an unmanageable risk to individual banks or to the financial system. They have used these arguments to justify the LVR restrictions in order moderate residential property price inflation, reduce pressure on the Reserve Bank to use interest rates to moderate inflationary pressures, and protect first home buyers from the prospect of a fall in property prices. But this is not what macroprudential policy is intended to do. Macroprudential policy should only be based on financial stability objectives; it should not be applied as a substitute for monetary policy or as a 'welfare' policy to ostensibly protect a category of borrowers from possible loss.
If the Reserve Bank had a legitimate basis for using macroprudential policy to moderate residential property price inflation, a much smarter and less clumsy way of doing it would be to have a more targeted use of LVRs in the credit risk weighting applied to calculate bank capital ratios. This would have enabled banks to decide for themselves how much they want to lend above an 80% LVR, but to hold a higher level of capital against any resultant exposures. The higher capital ratio would be reflected in a somewhat higher interest rate on high LVR loans. Under such an arrangement, many first home buyers, who are now being excluded from the mortgage market as a result of the Reserve Bank's LVR policy, would have greater access to mortgage finance, but would likely pay a little more for it. And that would be a far better outcome than the one we now have. Instead, we have a central bank that uses macroprudential policy in a clumsy way, without adequate analysis of costs/benefits, without any meaningful consultation. The result is a policy framework that is poorly thought through and is having a completely avoidable credit rationing impact on households who are already being hit hard by economic forces.
What is needed now is a truly independent review of both the Credit Contracts and Consumer Finance Act and the Reserve Bank's LVR rules. The review should be led by independent experts appointed by the Minister of Finance and Minister of Commerce and Consumer Affairs, and overseen by Treasury – not by the regulators. The review should be transparent and informed by meaningful consultation with all stakeholders.
Beyond these specific issues, there is a more fundamental need for a back-to-basics review of the regulatory formulation process in New Zealand, including a better framework for problem identification and specification of regulatory objectives. This should include an assessment of how the regulatory impact assessment process can be strengthened so that cost/benefit analyses occur at an early stage in the development of policy options and that such analysis is subject to rigorous scrutiny by a suitably resourced independent agency accountable to a minister other than the minister who is responsible for promoting the policy initiative.
We also need to assess whether a 'merits review' judicial framework should be adopted in New Zealand, similar to the one that has long been in place in Australia. Such a framework would strengthen the incentives for better quality regulation and provide stakeholders with a more effective means of challenging poor regulatory decision-making. But that is a topic for another article.
---
*Geof Mortlock is an independent financial consultant specializing in issues relating to financial stability, risk management, governance and regulation. He is Wellington based but undertakes consulting work mainly overseas, including for the IMF, World Bank, KPMG Australia and other international agencies. Geof has undertaken consultancy assignments in around 25 countries, including for many finance ministries, central banks and other regulatory authorities, as well as for banks and insurers. He has not been engaged by any financial institutions or industry bodies to provide consultancy services on the matters covered in this article.