MBIE review of new lending rules to report back by April; David Clark suggests impact of CCCFA changes may be exaggerated because some banks weren't complying with the old rules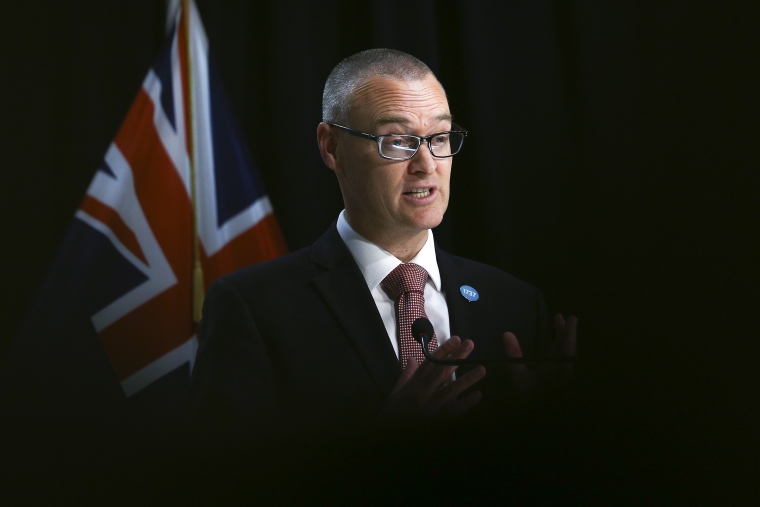 Those interested in whether Commerce and Consumer Affairs Minister David Clark will respond to calls for him to loosen new consumer lending rules don't need to wait long to get a steer on whether he will budge.
A group of government regulators, led by the Ministry of Business, Innovation and Employment (MBIE), will provide Clark with preliminary analysis of the Credit Contracts and Consumer Finance Act (CCCFA) by mid-February, ahead of delivering a final report in April.
The law is being reviewed only two months after it imposed more prescriptive requirements on lenders when they assess loan applications.
The review follows an outcry from bankers, mortgage brokers and hopeful borrowers who have had their loan applications declined, reportedly after having had their spending habits scrutinised with a fine-toothed comb.
Clark: Impact of CCCFA changes may be exaggerated because some banks weren't complying with the old rules
Clark told interest.co.nz, "As an aside, I have asked the heads of the country's major banks to meet with me this week.
"It is important we get to the bottom of exactly what aspects of the CCCFA responsible lending rules were not being adhered to by some banks previously. Anecdotal evidence to date suggests the new lending requirements have presented a greater challenge for some parties."
Potential outcome of review: Do more to understand impacts of CCCFA
The review's Terms of Reference confirms MBIE, which led the 2018 review of the old law that preceded the current Act, will be the lead agency in the Council of Financial Regulators review. The Council is also comprised of representatives from the Treasury, Reserve Bank, Commerce Commission and Financial Markets Authority.
The Terms of Reference says, "The objective of the investigation is to identify any impacts of the recent CCCFA changes that came into force on 1 December 2021, considering the scale and nature of the impacts, to assess what, if any, further actions are needed…
"A potential outcome is that more work will likely need to be done to fully understand actual impacts."
The Terms of Reference says the scope is to investigate the "intended or unintended impacts, beyond those expected by the initial implementation" of the law change, "primarily in relation to mortgage, but also other lending, by banks and nonbank lenders in the current consumer credit market".
The Terms of Reference notes, "Consumer credit markets (particularly the home loan market) are affected by a range of factors, such as house prices, seasonality, loan to value ratio limits and the official cash rate. We need to control for these factors to determine what impact the CCCFA may be having. Changes in the global context and consumer lending behaviours may also be relevant."
MBIE says the point of the initial 2018 review of consumer lending rules was to "better protect Kiwis from debt spirals and predatory lending".
Difficult at this stage to isolate impact of CCCFA changes in December data
CoreLogic Chief Economist Kelvin Davidson said the CCCFA "probably" affected mortgage lending in December 2021 - the month for which the latest bank and non-bank lending data is available.
"But it's hard to know its relative importance, when you've also got tighter loan-to-value ratio restrictions, etc in the mix too," he said.
New Zealand's total housing lending stock (covering bank and non-bank lenders) was $331.0 billion as at December 2021. The value rose 0.7% from November 2021. This was a slightly smaller increase than the 0.8% average monthly growth rate in 2021 and the 1.1% increase between November and December 2020.
Growth in housing loans on issue by non-bank lenders increased more than bank loans, albeit from a much lower starting point.
The non-bank housing lending stock as at December 2021 was $5.0 billion - 3.3% more than as at November 2021. This was above the 3% average monthly growth rate in 2021 and a higher rate than the 2.4% increase between November and December 2020.
Meanwhile, the consumer lending stock (including banks and non-banks) as at December 2021 was $13.9 billion - 0.1% more than as at November 2021. The value of consumer loans on issue fell by 0.1% between November and December 2020.