ASB half-year profit jumps 23% helped by lending and income growth and some loan provision write-backs, pays $650m dividend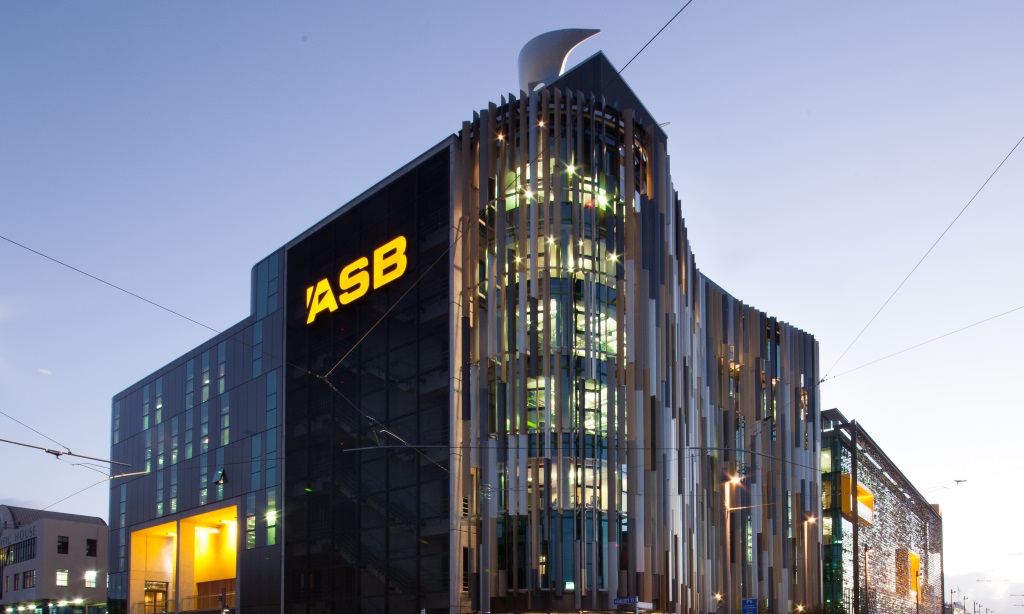 ASB's half-year profit surged 23% to a new record high as lending grew, income rose and the bank was able to write-back some loan impairments previously booked.
ASB's unaudited net profit after tax for the six months to December 31, 2021 rose $143 million to $762 million from $619 million in the same period of the prior year. The bank's previous record high interim profit was $630 million in the six months to December 31, 2018.
Net operating income rose $184 million, or 13%, to $1.6 billion, with net interest income up $150 million, or 13%, to $1.275 billion. Other income rose $34 million, or 12%, to $325 million, despite ASB saying it made more than $21 million in fee reductions, rebates and removals during the half-year to December 31, including removing its KiwiSaver administration fee.
Operating expenses rose $27 million, or 5%, to $554 million. Meanwhile, ASB recorded $13 million of impairment recoveries versus $30 million of impairment losses in the six months to December 31, 2020, a $43 million turnaround. The bank's cost-to-income ratio dropped 240 basis points to 35.3%.
Half-year housing lending rose $5.6 billion, or 8.5%, year-on-year to $71.397 billion. Business lending increased $1.920 billion, or 7%, to $28.067 billion. Total gross lending was up more than $7.1 billion, or 7.5%, to $102.650 billion. Deposits and other borrowings rose almost $6.5 billion, or 8.5%, to $82.847 billion.
Parent Commonwealth Bank of Australia (CBA) put ASB's share of the NZ home loan market at 21.4% at December 2021, down from 21.8% a year earlier. Business lending market share was 17.0% versus 16.6%, and customer deposit market share at 18.3% versus 18.0%.
ASB said half-year funds management income rose  $7 million, or 10%, to $80 million.
ASB paid $650 million worth of ordinary dividends versus none in the previous comparable period. The Reserve Bank currently restricts banks to paying out a maximum of 50% of their earnings in dividends.
ASB says its Common Equity Tier 1 capital ratio, expressed as a percentage of risk weighted assets, stood at 12.9% at December 31, up from 11.6% a year earlier. The current Reserve Bank mandated minimum is 7%.
CBA reported a 2.19% half-year net interest margin for ASB, a seven basis points year-on-year increase helped by higher margins on deposits.
CBA posted a 23% increase in interim cash net profit after tax to A$4.746 billion. CBA's paying an A$1.75 fully franked dividend per share, equivalent to a normalised 70% payout ratio. It also announced an A$2 billion on-market share buyback. 
CBA's net interest margin fell 14 basis points to 1.92%, and its Common Equity Tier 1 capital ratio fell 130 basis points to 11.8%.