Craig Sims, ASB executive and overseer of the ending of the National Bank brand when at ANZ, swaps banking for a vineyard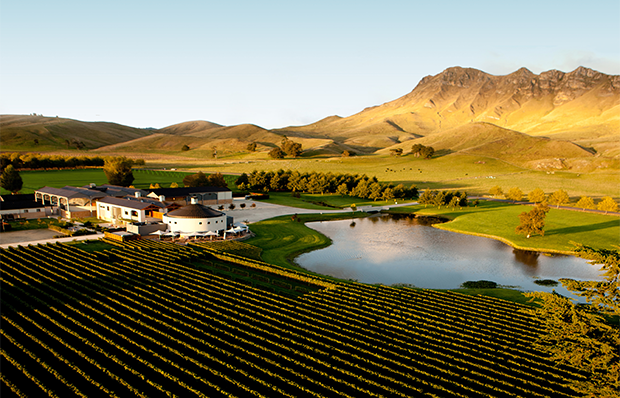 Craig Sims, ASB's Executive General Manager of Retail Banking and a former ANZ executive, is quitting banking to become CEO of Craggy Range Winery in Hawke's Bay.
Sims, who oversaw the culling of the National Bank brand when at ANZ, joined ASB in 2019. When joining ASB Sims returned from a role as ANZ Banking Group's customer operations lead in Melbourne, overseeing ANZ's simplification, product and operational agenda. This included leveraging ANZ's "scaled agile" approach to working.
ASB CEO Vittoria Shortt says Sims has made a significant contribution to ASB, providing calm leadership through a significant period of change in ASB's retail banking division. ASB says Sims will continue in his ASB role while a decision is made on his replacement.
At ANZ NZ Sims was chief operating officer during the phasing out of the National Bank brand, and shifting of ANZ NZ onto National Bank's core 'Systematics' banking platform in 2012. These two moves effectively unified the two banks nine years after the ANZ Banking Group bought the National Bank from Britain's Lloyds TSB for A$4.915 billion plus a dividend of NZ$575 million paid from National Bank's retained earnings.
The ANZ-National Bank merger saw a big drop in ANZ NZ's cost-to-income ratio, and mass cull of retail and business banking products. In 2014 interest.co.nz published this article, covering lessons Sims detailed from the merger.
David Cunningham joining Squirrel
Separately, David Cunningham, the former CEO of The Co-operative Bank, will become CEO of mortgage broker Squirrel in July.
Squirrel says Cunningham will take over from Squirrel founder, John Bolton, who will stay closely involved in the day-to-day running of the business, as an executive director and adviser. 
A former Westpac executive, Cunningham joined The Co-operative Bank in 2012, shortly after the PSIS became a registered bank and changed its name. He headed up distribution and product management at The Co-operative Bank prior to becoming CEO in 2017. He left on July 31 last year.