Craig Sims, the executive who oversaw ANZ's culling of the National Bank brand and IT merger, joins ASB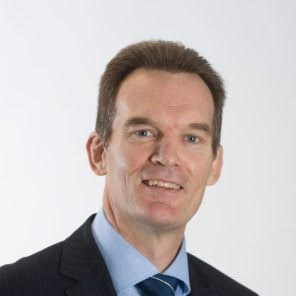 ASB has appointed Craig Sims, the ANZ executive who oversaw the culling of the National Bank brand, as its new executive general manager of retail banking.
A New Zealander, Sims has returned from ANZ in Australia to take up the role. In Melbourne Sims has been the ANZ Group's customer operations lead, overseeing ANZ's simplification, product and operational agenda. This included leveraging ANZ's "scaled agile" approach to working.
In a statement ASB CEO Vittoria Shortt described Sims as a respected customer-focused leader motivated by a passion to make banking simpler for everyone.  
"Craig is a great addition to the ASB leadership team. He is highly regarded with extensive experience and a proven track record of progressive thinking," Shortt says.
For his part Sims is quoted saying he's thrilled to return to NZ and to be joining ASB.
"I'm excited by the prospect of being able to make a difference in the lives of New Zealanders and using my knowledge to help ASB continue making banking simpler, and accelerating the financial progress of its customers," says Sims.
At ANZ NZ Sims was chief operating officer during the phasing out of the National Bank brand, and shifting of ANZ NZ onto National Bank's core 'Systematics' banking platform in 2012. These two moves effectively unified the two banks nine years after the ANZ Banking Group bought the National Bank from Britain's Lloyds TSB for A$4.915 billion plus a dividend of NZ$575 million paid from National Bank's retained earnings.
The ANZ-National Bank merger saw a big drop in ANZ NZ's cost-to-income ratio, and mass cull of retail and business banking products. In 2014 interest.co.nz published this article, covering lessons Sims detailed from the merger.
At ASB Sims replaces Russell Jones, who left to become BNZ's executive general manager for technology and operations last year.