RBNZ review of its policy for branches of overseas banks could 'call into question' the economic and strategic viability of Rabobank's NZ operating model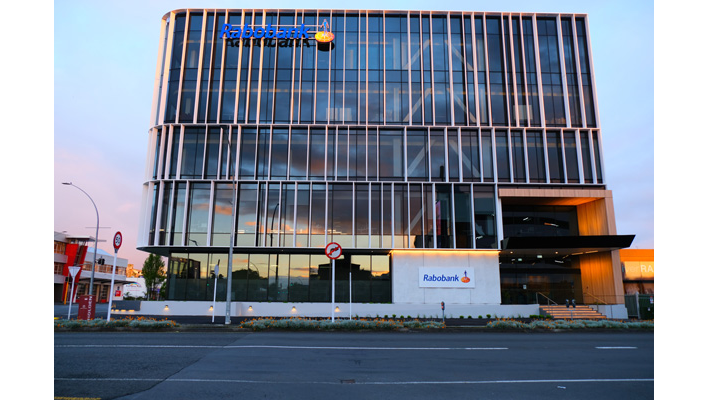 Rabobank says it will need to assess any changes the Reserve Bank makes in the review of its policy for branches of overseas banks to see whether they materially impact "the economic and/or strategic viability of Rabobank's operating model in New Zealand."
The Reserve Bank is proposing that all branches of overseas banks operating in NZ be restricted to wholesale business with corporates, institutions and other wholesale investors, meaning they couldn't take retail deposits or offer products or services to retail customers.
"Our proposals would mean that a small number of branches would have to divest themselves of existing retail customers, and that none of them could compete for retail business, unless they decided to incorporate in New Zealand and become subject to the full extent of our regulation and supervision," the Reserve Bank says.
Currently overseas banks wanting to operate as a NZ bank can apply to the Reserve Bank to register as either a locally-incorporated subsidiary, or as a branch of the overseas bank. Albeit in some cases an overseas bank is allowed to register both a subsidiary and a branch, which is referred to as dual registration.
As the Reserve Bank puts it, the key difference between a locally-incorporated subsidiary and a branch is that the branch is part of a legal entity incorporated overseas. The branch operates its banking business in NZ, which is the host jurisdiction, but the legal entity of which it is part is incorporated in another country, which is its home jurisdiction.
"As a result, branches cannot be made subject to many of the requirements we impose on banks incorporated in New Zealand. We rely on a branch's compliance with regulation and supervision in its home jurisdiction," the Reserve Bank says.
The regulator issued the second consultation paper in the review last week, following an initial consultation paper last year. See our previous stories on this Reserve Bank review here, here and here.
Rabobank proposes ring fencing of assets for depositors
Rabobank, whose ultimate parent is a Dutch cooperative, says the current Reserve Bank policy works well for it.
"Any proposed changes to the policy will need to be assessed by Rabobank to determine whether the change materially impacts, by way of implementation costs or otherwise, the economic and/or strategic viability of Rabobank's operating model in New Zealand," Rabobank says.
Cooperative Rabobank UA, NZ branch, undertakes wholesale funding and lending and provides liquidity support to Rabobank New Zealand Ltd, registered in NZ as a subsidiary, and other related parties. The branch is also allowed to take an unlimited amount of retail deposits and although it doesn't currently do so, wants to retain the ability to take deposits.
"If the status quo cannot be maintained, Rabobank would consider supporting the Reserve Bank's current approach to those dual-registered branches permitted to take retail deposits up to $200 million, with retail deposits in excess of $200 million being subject to appropriate risk mitigants such as ring fencing of assets in New Zealand equal to the value of the branch's retail deposit liabilities."
"Rabobank submits that the status quo, as it applies to the Branch, should be maintained. However, Rabobank acknowledges that the Branch's ability to take an unlimited amount of retail deposits is an outlier to the Reserve Bank's general approach to not allow deposit taking by dual registered branches," Rabobank says.
Rabobank NZ, a specialist rural lender, also takes deposits, holding $5.08 billion worth as of December 31, 2021.
Rabobank acknowledges it hasn't considered the implications of losing its dual-registration status in detail. Nonetheless it suggests the impact would be significant in terms of additional capital and liquidity requirements, and potential outsourcing considerations. This could "call into question the economic and strategic viability of Rabobank's operating model in New Zealand," Rabobank says.
The bank's NZ operating model relies on shared service arrangements between Rabobank NZ, its NZ branch, and other Rabobank entities, allowing it to continue investing in NZ, Rabobank says.
"The Reserve Bank would need to carefully consider the ability of locally incorporated banks to absorb the lending assets of branches that could potentially withdraw from New Zealand if dual-registration were to be removed," Rabobank argues.
What ANZ, Westpac & Kookmin want
Meanwhile in submissions from other banks, ANZ and Westpac want the $15 billion liabilities threshold for local incorporation reviewed, noting it has been in place since 2007.
Westpac Banking Corporation (WBCNZ), which operates in NZ as a branch, alongside wholly owned locally incorporated subsidiary, Westpac NZ, notes on March 19, 2020 it was non-compliant with the $15 billion liability cap threshold.
"This was due to significant exchange rate and interest rate fluctuations resulting from the global COVID-19 pandemic. In this instance, interest rate and cross currency swap liabilities increased sharply, resulting in the total WBCNZ liabilities increasing to $16.025 billion, returning to below $15 billion the following day," Westpac says.
And Kookmin Bank wants branches to be able to continue taking retail deposits, and argues the status of each bank should be considered on a case by case basis.
Submissions from other banks are generally supportive of the Reserve Bank's approach. The regulator is seeking submissions on its branch review by 5pm, November 16. 
*This article was first published in our email for paying subscribers early on Tuesday morning. See here for more details and how to subscribe.