Payments NZ CEO Steve Wiggins says NZ not behind other countries on open banking due to banks' influence, seeks 'joined up view' from regulators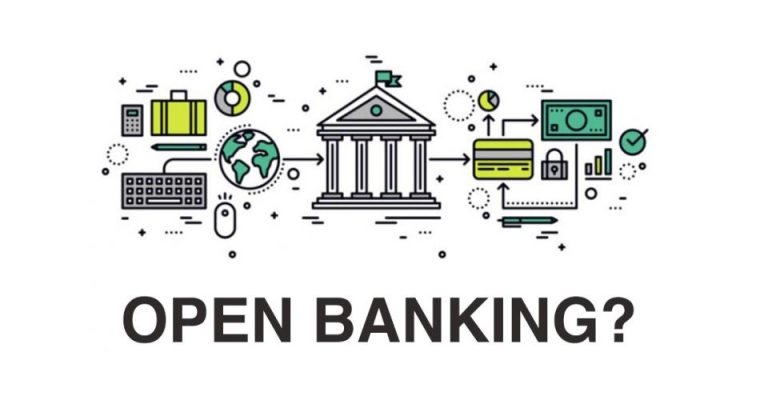 New Zealand is not behind comparable countries in implementing open banking because Payments NZ, the company overseeing it, is bank owned, says Payments NZ CEO Steve Wiggins.
Formed in 2010 by the banking industry with the Reserve Bank's support, Payments NZ governs NZ's core payment systems and works with the industry leading open banking and the future direction of payments. Its shareholders are ANZ, ASB, BNZ, Citibank, HSBC, Kiwibank, TSB Bank and Westpac. 
Open banking requires banks to share product and customer data with customers and third parties, with the consent of the customer. The idea is that such data sharing should both increase price transparency, and enable comparison services to accurately assess how much a product would cost a consumer based on their behaviour. This could therefore enable the recommendation of the most appropriate products for individual customers.
Australia, the United Kingdom and Europe are ahead of NZ in the rollout of open banking. Wiggins told interest.co.nz that's because they've been "regulatory led."
"So the regulation has set dates, set times and the industry has had to respond to that. New Zealand is fully industry led ... [and] we started a bit later," he says.
Wiggins is adamant that Payments NZ being owned by incumbent banks facing a challenge from fintechs through open banking hasn't caused delays to NZ's rollout.
"That's certainly not something that I have felt," Wiggins says citing Payments NZ's governance structure with a board that includes three independent directors.
"For me, no I haven't seen the ownership as being an issue at all in terms of that."
 "New Zealand is doing it in a way that's more market driven. Our [API] standards are built by the industry for the industry ...If I look at our standards, they're as good as they get in terms of functionality and capability. More market focused and market led [than some overseas]," Wiggins says.
His comments come as Payments NZ releases a white paper, Looking Ahead Open Banking in Aotearoa New Zealand. Among other things it points to some issues with open banking rollouts overseas, which Wiggins says are "because they haven't quite got the regulatory settings right for it to work in market. We can learn lessons from overseas."
Payments NZ's API (Application Programming Interfaces) Centre launched in May 2019. However, there's not yet a lot on offer to the public.
"There's only a few of the fintechs that have partnered with one or two of the banks, so the actual offering in market is very modest and that's what we're wanting to do now. Is that any regulatory changes from here on in enables it to grow and gain scale," Wiggins says.
"Some of the challenges between the partnering banks and the third party fintechs are because they need to enter into bilateral arrangements in terms of the use and application of the standards. That requires a conversation around things like risk and liability. We have no input into the commercial side obviously, or say over that, and that takes time. Any of those agreements are challenging at the best of times."
"We want to make sure we're setting ourselves up from an NZ Inc point of view for it to really grow because we've got all of the foundations in place for that to occur through the API Centre," adds Wiggins.
There are seven API providing banks and 17 third parties as standard users.
"We've got well over 260 others playing in the sandbox with the API standards, testing their propositions in the sandbox. Some of those will be future third parties once they build their solutions," says Wiggins.
The seven banks are ANZ, ASB, BNZ, Westpac, Kiwibank, TSB and Heartland.
Earlier this year Payments NZ announced ANZ, ASB, BNZ and Westpac must be technically and operationally ready to allow their customers to share financial data with third parties via open banking next year, with Kiwibank to follow in 2026.
"As they [ the big four banks] come on stream that makes up over 80% of the market in terms of customer numbers. So that's probably the potential [for open banking uptake once the big four banks are fully engaged] depending on the third party offerings and how attractive they are," Wiggins says.
BNZ is already up and running. The other major banks "are working really hard based on the conversations I've had with them over the last few weeks," Wiggins says.
Asked if he's confident they will meet the deadlines, Wiggins says; "Yeah, they're putting some good effort in that's for sure."
Wiggins says National's commerce and consumer affairs spokesman Andrew Bayly indicated "strong support to maintain momentum on open banking" pre-election. However, with the National-ACT-NZ First government still taking shape he says he's not sure where it'll sit on their priority list.
From regulators and legislation, across the Council of Financial Regulators and officials, Payments NZ is looking for "a joined up view" to ensure "there's no crossover to make it more difficult for the industry," Wiggins says.
He notes the Customer and Product Data Bill will be key, with the banking sector to be the first cab off the rank for standardised data exchange, and the Digital Identity Services Trust Framework comes into the picture from July next year. There's also Payments NZ's designation by the Reserve Bank under the Financial Markets Infrastructures Act, and the Commerce Commission proposing regulation of the bank transfer network under the Retail Payment System Act including Payments NZ as a network operator in the interbank payment network.
In a submission to the Commerce Commission, Payments NZ says; "While we support the Commerce Commission's desire to see 'new payment options that allow consumers to make payments between bank accounts,' we do not support the current proposals to designate the 'retail payment network' and have reservations in relation to the outcomes which could be delivered through greater regulation."
Of the Commerce Commission proposal Wiggins told interest.co.nz; "We probably need to see a bit more detail as to the how before saying whether the outcomes would be good or bad."
*This article was first published in our email for paying subscribers early on Friday morning. See here for more details and how to subscribe.