Two and a half years after putting NZ finance subsidiary UDC on the block, ANZ says it's 'putting on hold' all sale discussions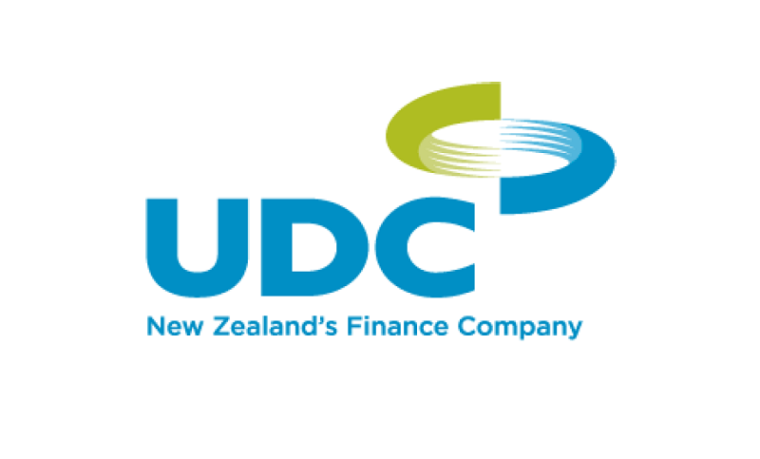 By David Hargreaves
ANZ has called a halt - at least for now - to its agonising attempts to offload its NZ vehicle and asset finance provider UDC Finance. 
UDC was put on the block in the first half of 2016 and appeared to have been sold to mysterious and acquisitive aviation-turned buy-anything Chinese conglomerate HNA for $660 million in early 2017. However, that deal was torpedoed late last year by the Overseas Investment Office, which couldn't satisfy itself who actually even owned HNA.
This may have been a very lucky escape for UDC, since subsequently HNA has gone into complete reverse, offloading massive amounts of assets this year as it attempts to wrestle with a crippling debt burden. The HNA subsidiary that was going to be the immediate parent of UDC, a business called TIP Trailer Services, was itself sold this year.
In March ANZ announced a new plan and said it was looking at selling UDC via an initial public offering (IPO). However, in recent months there's been no news and the recent extremely turbulent market conditions probably put the final nail in the coffin of that plan.
In announcing on Wednesday that  the sale attempt was being called off ANZ New Zealand Chief Executive Officer David Hisco said UDC had continued to perform strongly while ANZ had "been looking at our strategic options".
"While we may still consider a sale in the future, we have decided to put a hold on all sale discussions for now and focus on continuing to grow the business."
Earlier stories on the UDC sale process can be read here.
Comment from David Hargreaves:
So, it's over then. At least for now. The only good thing that can be said about this incredibly botched process is that UDC - a venerable business of 80 years standing - is still standing, still profitable, and still seemingly managing to operate well despite the huge distractions of the past two and a half years.
That UDC is still standing is really no thanks to the bumbling of the ANZ Melbourne head office. With dollar signs in its eyes it pursued a $660 million sale to the incredibly opaque Chinese conglomerate HNA, which at that time was putting its hand up to buy virtually anything, anywhere - with apparently no limits on the amount of money it could access. I thought the sale to HNA was an incredibly bad idea from the get-go and there's no doubt there were better potential buyers out there at the time - just not at such a high, and as it turned out, illusory price.
It might not have been a disaster for UDC. The HNA subsidiary under whose wing UDC was to be placed, TIP Trailer Services has been sold and is seemingly boxing on just fine. But certainly, New Zealand investors were not keen on the idea of HNA ownership and exited their UDC debenture investments in droves during the period in which the HNA sale appeared to be proceeding. That meant that ANZ was increasingly itself having to fund the continuing growth in the UDC loan book ironically of course at a time when it was looking to exit the business.
After the HNA deal collapsed the situation did stabilise in terms of debenture investment numbers and it will be interesting to see if ANZ is now able to get more investors back into UDC debentures. One thing that likely will need to be done is to restore the trust deed back to its original shape. At the moment ANZ has an early repayment clause in there - put in with expectation the HNA deal would go through, and voted for and agreed to by debenture holders.
The official word from ANZ on the issue as of Wednesday was that any changes to the Trust Deed would be notified to debenture holders and subject to their approval, "but no changes are proposed at this time".
The existence of this early repayment clause would be, I would suggest, an impediment to attracting large quantities of new money into UDC. Indeed it will be a test of ANZ's mettle and how committed it really is to continued UDC ownership to see if and how quickly it does revert that trust deed back to the original version - basically meaning that ANZ would NOT be able to repay the debentures at short notice.
There's no doubt ANZ must have done everything it could have to flick UDC on, but the final straw must have been the way global markets have been tanking in recent times - making an IPO virtually impossible to get off the ground now. That would have been the last resort, because a 'trade sale' to a single party is always preferred - it's cleaner and less costly.
The other reality is that the strong growth in profitability for UDC in recent years has probably now reached an end - for the moment. It's more difficult to sell a business, particularly through an IPO, if you can't point to projected profit increases in coming years.
So, really, the announcement from ANZ is nothing more or less than an admission that after taking up its cue and attempting to put the UDC ball in the pocket marked 'jackpot', the ANZ head office effectively snookered itself. For me it remains a shame that a willing buyer like Heartland was not seemingly ever seriously contemplated by ANZ and it is to be supposed that a) the price offered would not have been enough, and b) ANZ very probably didn't want to sell to an existing competitor in this market, preferring somebody fresh into the country - which of course HNA would have been. It's a shame though. Opportunity lost.
It will be interesting to see how UDC goes from here. I continue to be in admiration of how the business has continued on so well in the face of these distractions. The trouble is, nobody is inclined to believe the ANZ when it says the sale process has really been called off. If somebody comes a knocking with a big fat cheque, well, then you can bet that UDC is for sale. And that perception is likely to be the biggest thing holding UDC back for now and till I guess whenever it is eventually sold. Because it will be. Just not now.