RBNZ Act review consultation paper details the local banking system by the numbers, highlighting the dominance of the Aussie owned banks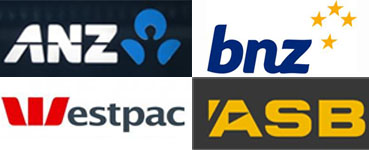 The first consultation paper from part two of the Government's Reserve Bank Act review gives some good detail on the New Zealand financial system that, once again, highlights the dominance of our four Australian owned banks.
The paper notes there are 26 registered banks in NZ, but ANZ, ASB, BNZ and Westpac between them account for 87% of bank assets.
"New Zealand's banking system is relatively small in dollar terms, but similar to the average of other OECD countries when compared with the size of the economy. In March 2018 the banking system's assets were worth $527 billion, equivalent to 186% of GDP," the paper points out.
It notes financial firms that offer deposit products, but are not registered banks, such as building societies, credit unions and finance companies, must obtain a non-bank deposit taker (NBDT) licence from the Reserve Bank. There are 25 licensed NBDTs with a total asset value of $2.5 billion. Meanwhile, other non-bank lenders that don't take deposits, and thus are neither banks nor NBDTs such as Latitude Financial Services, have total assets of $9.7 billion.
The insurance sector has about $70 billion in total assets, equivalent to 25% of GDP, with the sector split between 90 licensed private insurers and an unlicensed sector. The Reserve Bank regulates and supervises licensed insurers.
The three largest unlicensed insurers, the Accident Compensation Corporation, the Earthquake Commission and Southern Response Earthquake Services, are all government owned with the rest of the unlicensed sector comprising small private insurers.
"In addition to financial firms, New Zealand's financial system includes capital markets. These markets involve the buying and selling of bonds (debt) and equity instruments. Capital markets are used to fund investment or facilitate takeovers, and to provide risk mitigation and diversification. These markets are small compared with the size of the banking sector. The total value of the stock market is around $135 billion, the total value of the domestic private debt market is around $132 billion, and the fund management sector has around $125 billion of assets (domestic and offshore) under management," the paper says.
Also see: Bringing the banks and non-banks together? And Depositor protection looms large.