Deadline extended for feedback on Reserve Bank's proposals for increases to banks' regulatory capital requirements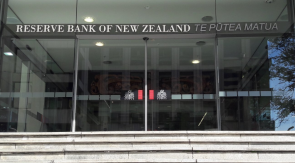 The Reserve Bank has pushed out the deadline for feedback on its proposals to increase bank capital by five weeks to Friday, May 3.
The central bank and prudential regulator of the banking sector says this follows "response to feedback from stakeholders." The initial deadline had been March 29, with the Reserve Bank saying it would then aim to make final decisions by June this year.
The extended deadline for feedback is now May 3, with the Reserve Bank saying it expects to publish final decisions in the third quarter of 2019. 
The Reserve Bank has also released background papers relating to its bank capital review. They include research, modelling and analysis that has gone into the review, with further technical papers on specific topics, such as the cost of capital, to be released as the review continues.
"While we've published our proposed views in the consultation document, these are not final, and we want to ensure all interested parties have time to adequately consider the proposals and provide feedback," Reserve Bank Deputy Governor and General Manager of Financial Stability Bascand says.
The Reserve Bank says its proposals would see banks' capital levels increase materially.
"We are proposing to almost double the required amount of high quality capital that banks will have to hold. In practice, actual changes to the amount that they hold will be less than double and will vary. The increase will depend on their current levels of capital, how much extra they choose to hold above the required minimum, and whether they are a large or small bank. Generally, it will be an increase of between 20% and 60%. This represents about 70% of the banking sector's expected profits over the transition period. We expect only a minor impact on borrowing rates for customers," the Reserve Bank says.
It says the proposed increases to bank capital are designed to make bank failures less frequent, given the economic and social costs of bank failures can be very high and persistent. The Reserve Bank says it wants to ensure bank shareholders have a "meaningful stake" in their bank, so they absorb a greater share of losses if their bank fails.
"With these changes we estimate the banking system will be resilient to shocks that might occur only once every two hundred years," the Reserve Bank says.
The regulator acknowledges its proposals might lead to banks increasing mortgage rates, and that bank shareholders may earn a lower return on their investment, but suggests these impacts will be "more than offset" by having a safer banking system for all New Zealanders. The Reserve Bank is proposing a five year transition period for banks to meet the new requirements.
You can see interest.co.nz's three part series on the Reserve Bank capital proposals here, here and here.