Security Placements Holding, a media shy unlicensed New Zealand registered provider of online derivatives services, set to be caught by changes to the Financial Service Providers' Register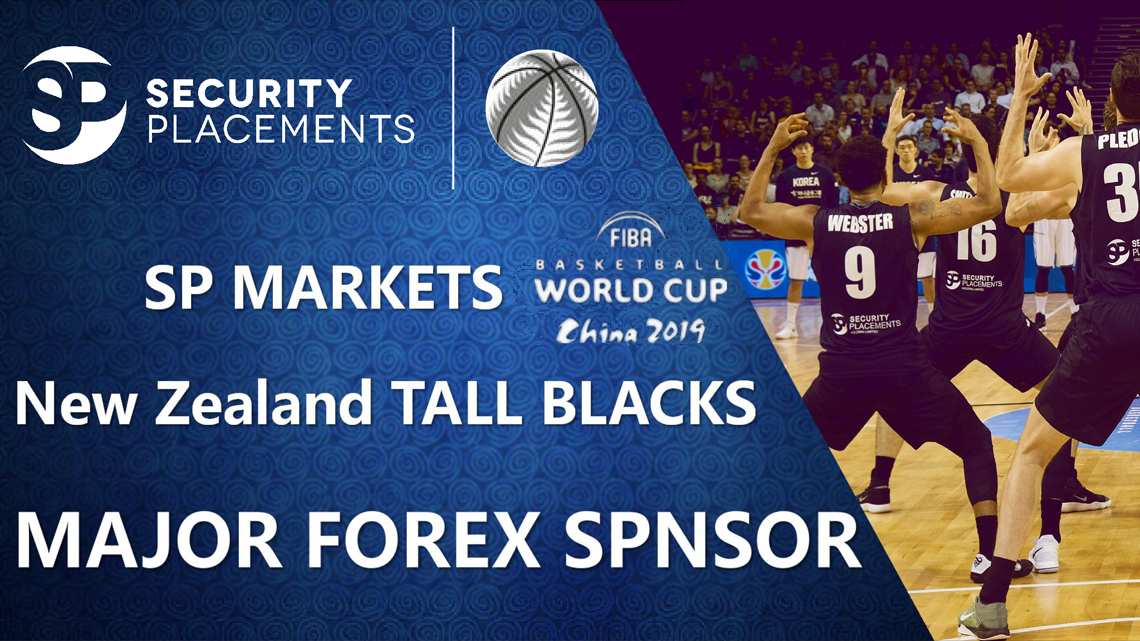 By Gareth Vaughan
Security Placements Holding Ltd, an unlicensed New Zealand registered provider of online derivatives services and sponsor of the Tall Blacks, will be required to obtain a licence from the Financial Markets Authority (FMA) or face shutting down following a recent law change.
Security Placements, whose trading name is SP Markets, is based in Auckland which it describes as the "scenic capital of thousands of sails, " and is a "proud sponsor" of New Zealand men's basketball team the Tall Blacks.
Incorporated as a NZ company in March 2017, Security Placements has also been registered on NZ's Financial Service Providers' Register (FSPR) since March 2017. It has a website in both English and Chinese, and a client services agreement interest.co.nz has seen says; "SP has been licensed by Financial Service Provider." 
That last point is, however, not correct.
Security Placements is not licensed in NZ to provide any financial services. It is registered as a company in NZ, which the World Bank ranks as the number one country in the world for the ease of starting a business. It's also registered on NZ's FSPR, which is effectively a phone directory for financial services providers and does not mean a registered entity is actually regulated or licensed.
Security Placements is registered to provide a broking service including a custodial service, for keeping, investing, administering or managing money, securities or investment portfolios on behalf of other persons, and for trading financial products or foreign exchange on behalf of other persons. However, Security Placements is not licensed by the FMA to provide any financial services, and thus is not regulated by the FMA. Nor is Security Placements a reporting entity under NZ's Anti-Money Laundering and Countering Financing of Terrorism Act (AML/CFT Act). 
Security Placements' website promotes trading in foreign exchange, precious metals, commodities, shares including contracts for difference or CFDs. A CFD is essentially a contract between an investor and a spread-betting firm. At the end of the contract, the parties exchange the difference between the opening and closing prices of a specified financial instrument. The FMA has described short-term derivatives as very high risk products with risk exacerbated when they are offered by unlicensed providers.
Security Placements appears to target Chinese investors (see more on this below). A response to an email interest.co.nz sent to Security Placements' "live chat" online address says the company does not provide any services to NZ retail investors. To do so it would require a derivatives issuer's licence from the FMA. Offering its services within NZ would see Security Placements also likely required to become a reporting entity under the AML/CFT Act. Entities incorporated or formed in NZ that carry on financial activities wholly outside NZ aren't required to be a reporting entity under the AML/CFT Act.
Change in the wind
Until now Security Placements and other NZ entities registered on the FSPR have been free to offer financial services overseas without a NZ licence. However a recent law change means financial service providers with a place of business in NZ that provide financial services only to overseas persons will no longer be able to register on the FSPR. This is after the Government recently introduced reforms to the FSPR through the Financial Services Legislation Amendment Bill, which Parliament passed earlier this month. 
"I know that some offshore firms have been registering in New Zealand as financial service providers to give the misleading impression they are subject to regulatory oversight in this country. The changes in the Bill will prevent that from happening," Commerce and Consumer Affairs Minister Kris Faafoi says.
A Ministry of Business, Innovation & Employment spokesman says after the relevant law changes come into force, which is expected to be in mid-2020, Registrar of Companies and Financial Service Providers Ross van der Schyff "will be able to deregister from the FSPR any registered providers that only have overseas customers, unless the provider is required to be licensed or registered by another Act, or the provider is a reporting entity to which the Anti-Money Laundering and Countering Financing of Terrorism Act applies."
Anyone in NZ providing a financial service such as insurers, banks, fund managers and financial advisers, must be registered on the FSPR, which is operated by Ministry of Business, Innovation & Employment's Companies Office. The FSPR records the name, address and financial dispute resolution service membership of the provider, along with the services it's registered to provide and any licences it may have.
Trouble is the FSPR has been open to exploitation by overseas based people with nefarious intentions. That's because a company can register on the FSPR if it has a place of business in NZ, regardless of where in the world its financial services are targeted or provided. This means entities can, and have, set up superficial operations in NZ. These firms typically register to provide financial services that don't require licensing in NZ, such as foreign exchange, or forex, services. There has been no pre-vetting by a NZ regulator, and they usually don't tend to offer financial services within NZ. These entities have, however, been able to use their NZ registration overseas to give a false impression that they are actually regulated in NZ and trade off this country's good name. (See more on this here).
'We do not want to take any interview from the media'
Security Placements' website prominently features the Tall Blacks, with the firm having been a Tall Blacks back-of-singlet sponsor since late 2017. The sponsorship deal runs until the end of the World Cup on September 15. The tournament is being played in China, with the Tall Blacks having made the World Cup via an Asian qualifying series. 
Companies Office records list Ping Lei as Security Placements' sole shareholder and Faiz Farhan Thrikannaur Pilathottathil as sole director with both providing Auckland addresses. The company's registered office and address for service is located in Rosedale on Auckland's North Shore (pictured).
Interest.co.nz attempted to contact Security Placements on several occasions via both phone and email. A woman who gave her name as Angel answered one of our phone calls. Our questions were forwarded to her by email. She responded saying; "Thank you for your information. I am sorry but our director or shareholder do not want to take any interview from the media."
Interest.co.nz also subsequently visited Security Placements' North Shore office last Thursday morning. There was no one there. A worker from the neighbouring business said Security Placements works on China time meaning its office is generally unattended before 1pm.
Asked for comment on the relationship with Security Placements, Basketball New Zealand spokesman Joe Wallace says the team at Security Placements "love basketball and Basketball New Zealand is happy with their enthusiastic support."
"We appreciate all our sponsors, especially at a time when the team is playing and travelling more than ever before, and at a big cost. We are working hard on a campaign for this year's World Cup with little financial backing, apart from that much-needed support we receive from our sponsors," says Wallace.
Security Placements is not the first such firm to emerge as a sponsor of a NZ sports team. Fullerton Markets, also a NZ registered but unlicensed foreign exchange and derivatives trader, sponsored both the Hurricanes rugby team and Phoenix football team. Fullerton received a formal anti-money laundering warning from the FMA and last year said it was relocating to St Vincent and the Grenadines.
*This article was first published in our email for paying subscribers early on Wednesday morning. See here for more details and how to subscribe.