San Francisco Federal Reserve President Mary Daly on using monetary policy tools pre-emptively, running a hot economy, testing the limits of full employment and upping government spending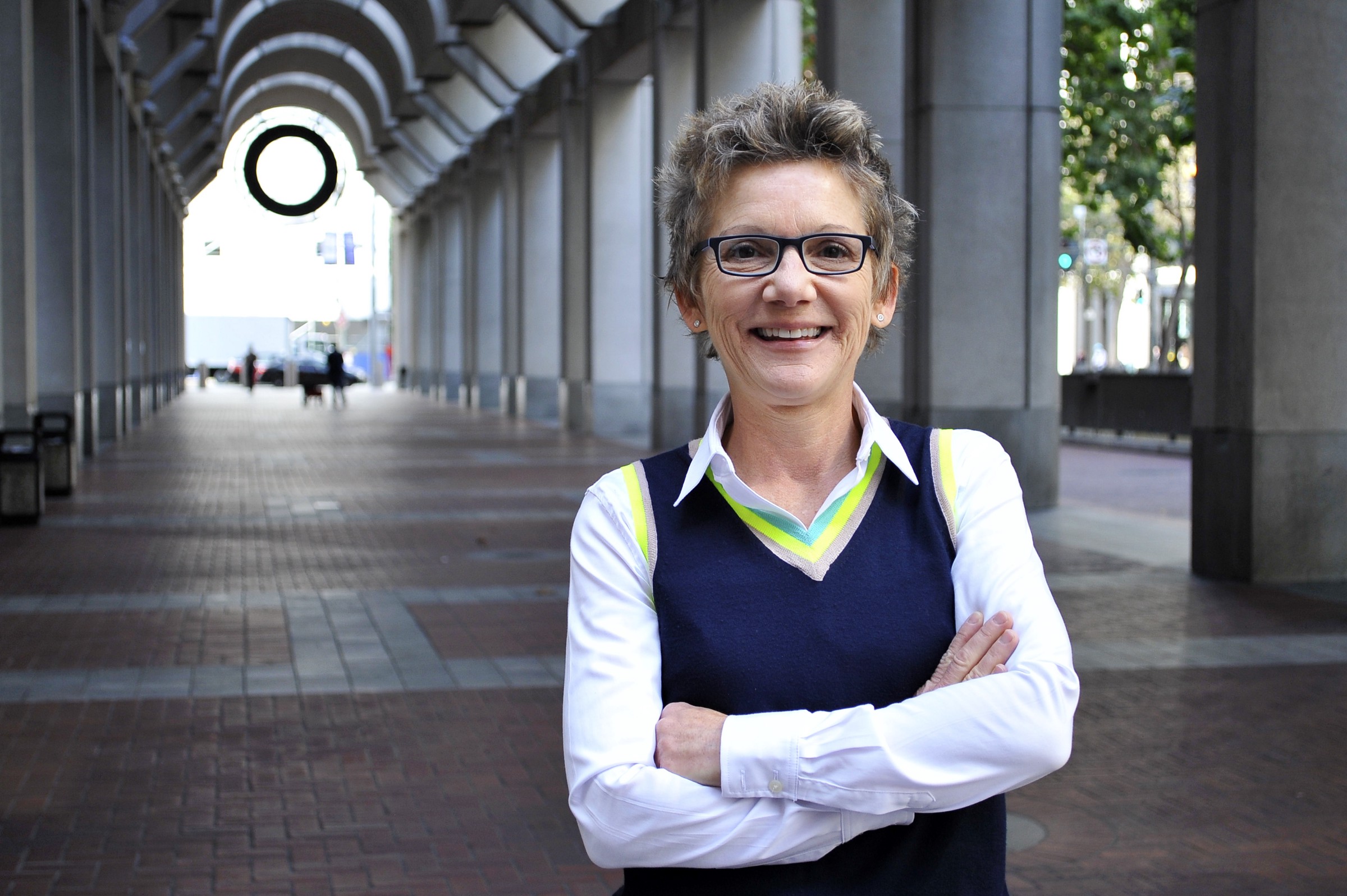 Federal Reserve Bank of San Francisco President Mary Daly has indirectly endorsed the Reserve Bank of New Zealand's (RBNZ) approach to front-load interest rate cuts in a bid to prevent the economy from nose-diving.
Speaking to media at a conference organised by the RBNZ and International Monetary Fund (IMF) in Wellington on Thursday, Daly said: "I'm convinced from the evidence so far that using our tools early and pre-emptively is better than waiting…
"It's better to avoid the ditch than try to dig yourself out of the ditch."
The RBNZ on August 7 cut the Official Cash Rate by 50 basis points - twice as much as expected - to 1%.
Its rationale was to get ahead of the curve - make it much cheaper for households, businesses and the Government to spend to prop up inflation and employment before they risk falling.
Running a hot economy
Daly, in her speech at the monetary policy conference (which was otherwise closed to the public), said she favoured the US central bank "running a hot economy" to draw more people in to the labour force.
"Right now, with little inflationary pressure and considerable uncertainty about the threshold for full employment, I'm biased towards including as many workers as possible in the expansion," she said.
Daly recognised there were some downsides to this approach: "If interest rates get too low and borrowing becomes too easy, imbalances in financial markets could once again develop."
She didn't believe corporate debt levels in the US currently pose an "acute financial stability risk".
She also acknowledged that an overly tight labour market could see people leave school earlier than they otherwise would to start working, and firms invest less in upskilling their staff due to high turnover.
Yet on balance, Daly maintained the positives of running this hot economy outweighed the negatives. She noted how this disproportionately benefited the less advantaged.  
"When labour markets are tight and firms are competing for workers, they find new ways to fill jobs. They recruit intensively, adjust hiring standards, and look to a broader pool of potential employees."
'Full employment' might not actually be full employment
Daly went on to explain in the media conference: "Full employment [in the US] is not a concrete wall. It's not something you run in to and then you stop and that's the end. It's more flexible. If the economy can continue to expand and grow, we can run a hot economy."
Daly was supportive of creating an environment that would give under-employed people more opportunities. This would boost wage growth and see people climb the economic ladder.
"I am convinced that these full employment metrics we've used in the past should be guidelines… but they shouldn't be stop points," she said.
The unemployment rate in New Zealand fell to 3.9% in the June quarter - an 11-year low. The participation rate remained at 70.4%, having sat at around 71% during the previous year, following several years of strong increases. The under-utilisation rate fell to 11.0% - the lowest rate since 2008.
Meanwhile inflation remains below the 2% target range midpoint at 1.7%.
Daly and Orr in same 'waka' calling for more fiscal stimulus
In line with the views of the RBNZ and IMF, Daly also believed governments needed to spend more to stimulate economies in tandem with central banks using their tools to do so.
She stressed the importance of central banks and governments remaining independent, but said their objectives needed to be aligned.
While RBNZ Governor Adrian Orr on Wednesday said the Bank was "not alone in the Aotearoa waka", Daly said: "If we're all rowing in the same direction for the economy, we're going to get better outcomes than if we're not rowing in the same direction."
"We are facing a world where the blunt instrument of monetary policy is not going to be sufficient in all likelihood to offset all the challenges we face. And I would reflect on history, it has really never been. But it's in a spotlight right now that we're going to need more hands on deck in these issues."
Asked exactly how governments and central banks should be more aligned and who should pick the direction they rowed in, Daly said it would help if fiscal and monetary policymakers came to more of the same conferences and economists from different camps took broader views.  
"It's a different muscle than we've previously exercised," she said.