Bank of New Zealand raises NZ$200 mln in 7-year retail bond issue paying 6.1% per annum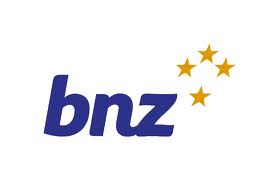 The Bank of New Zealand (BNZ) has raised NZ$200 million in a seven-year bond issue.
The bonds issued as "registered transferable deposits" are what as know as "retailable" as they can be bought in parcels as small as $5,000.  Registered banks have an exemption from the requirement to issue an investment statement or prospectus for this sort of issue.
However the selling period was from 7 to 12 of December and with so short a selling period they will have been mostly sold to brokers and institutional investors, who will trickle them out over time through the brokers to retail investors.
The bonds will pay semi-annual interest of 6.10%, representing an effective margin (after issuer hedging) of 215 basis points over the five-year swap rate, BNZ said. The deal had targeted an interest rate at the higher of 6.10% or swap rate plus 200 basis points.
The bonds issued are unsecured, unsubordinated BNZ obligations ranking at least equally in right and priority of payment with all present and future BNZ unsecured and unsubordinated debt.
They're set to mature on December 20, 2018. As part of its costs and expenses associated with the bond offer, BNZ paid brokerage fees of 0.50% to institutions and financial intermediaries including BNZ Wholesale Banking and BNZ Private Banking.
BNZ has an AA- credit rating from Standard & Poor's with a stable outlook and an Aa3 credit rating with a stable outlook from Moody's.
The most recent quarterly financial results from the big banks, for the September quarter, show BNZ grew its assets by NZ$4.6 billion to NZ$74 billion, more than its major rivals ANZ New Zealand, Westpac New Zealand and ASB.
(Update clarifies how rate was set).