A total of NZ$10.2 bln raised through domestic bond issues in 2011; Banks, council bond bank set to be 2012 features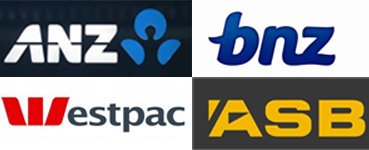 By Gareth Vaughan
A total of NZ$10.2 billion worth of debt was issued through domestic bond issues in 2011, the highest annual figure since 2008.
Based on figures supplied to interest.co.nz by ASB Institutional, at NZ$4.3 billion or 42%, the biggest chunk came from bank bond issues.  Next, at NZ$2.4 billion, or 24%, was corporate debt issuance from the likes of Z Energy, IAG and Air New Zealand. This was followed by NZ$1.7 billion, or 17%, each through debt issues firstly by local councils and secondly from supranationals, or so-called kauri debt sales, from the likes of German agribusiness lender Rentenbank, the Asian Development Bank and Nordic Investment Bank.
The 2011 total easily outstripped the NZ$6.5 billion raised in the domestic bond market in 2010 and NZ$7.8 billion in 2009. However, it fell short of both the NZ$10.8 billion raised in 2008 and NZ$11 billion in 2007. A total of NZ$6 billion was raised in 2006.
Fergus McDonald, Tyndall Investment Management head of bonds and currencies, said banks appeared set to remain the major players in terms of domestic debt issuance for 2012.
"The usual kind of suspects will be there. The banks will be wanting to borrow money," McDonald said. "But having said that, their balance sheet growth isn't particularly strong at the moment so maybe there isn't quite so much urgency for them to borrow at these wider spreads."
Credit spreads for banks have widened in recent months, with McDonald suggesting for seven-year bonds - for example - they've widened by about 50 basis points to the vicinity of swap rate plus 225 basis points from swap rate plus 160-165 basis points three or four months ago.
A NZ$200 million seven-year bond issue from BNZ just before Christmas was priced at 6.1%, an effective margin (after issuer hedging) of 215 basis points over the five-year swap rate.
Some banks more welcome than others
Meanwhile, McDonald said debt issues may be more welcome from some banks than others.
"Investors are relatively full with some of the bank names. There's probably more room for say Westpac and ASB than there would be say for BNZ and ANZ, which have tendered to tap the market more regularly," McDonald said.
Another feature of 2012 is expected to be the newly established Local Government Funding Agency, which will issue local government bonds to investors and on-lend the funds raised to participating local authorities to help meet their funding needs.
"That will have a reasonable amount of funding to do and it will probably try and make its presence felt in terms of creating a new kind of benchmark for the local authority sector," McDonald said. "I'm expecting that to create a few ripples this year."
The domestic market may be hard pressed to top the NZ$10.2 billion raised last year, however, with McDonald noting many companies have solid balance sheets, little major corporate activity is expected, and the cost of borrowing is tipped to rise.
"(That said) good well, rated corporates can borrow money cheaper than banks in the capital markets at the moment which is not the norm really."
This article was first published in our email for paid subscribers this morning. See here for more details and to subscribe.