BNZ to repay NZ$350 mln of callable bonds on June 15, mulls new bond issue and offers holders 20bp increase on term deposits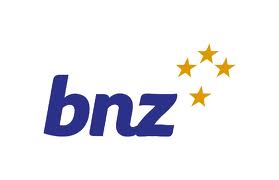 The Bank of New Zealand (BNZ) says it'll call retail bonds with a face value of NZ$350 million on their first call date, June 15 this year.
Issued in the high interest rate environment of 2007, the BNZ subordinated callable bonds are currently paying an interest rate of 9.89% 8.42% per annum.  Although BNZ could have reset the interest rate - at 75 basis points over the five-year swap rate - and kept the bonds on issue for another five-years, this type of bond is not expected to be recognised as capital under the Reserve Bank's Basel III bank capital adequacy standards, instead being regarded as debt.
The bonds' price per NZ$100 is currently listed as NZ$99 NZ$103.905 on the NZX website.
In a letter to bondholders from BNZ Treasurer Tim Main, he says if bondholders invest in a BNZ term deposit for at least 30 days they'll get an increase of 20 basis points to the advertised rate. Main also says BNZ is mulling a new retail bond offer to coincide with the early repayment.
Even at 20 basis points over BNZ's five-year term deposit rate, investors' would only get annual interest of 5.70%. But if the bank reset the bonds for another five-years at 75 basis points over the five-year swap, they'd get 3.69% at today's rate.
The BNZ bond issue is the second in this category to be called by a bank in recent months after Kiwibank called a NZ$75 million unsecured subordinated bond, that was paying 7.72% per annum, on its March 20 call date. It hasn't yet revealed plans to replace it. Others in the same boat, in terms of Basel III, that are due this year alone include a NZ$350 million ANZ issue paying 8.23% with a call date on July 23, and a NZ$370 million ASB issue paying 8.77% callable on November 15.
There's also a NZ$250 million issue from France's Credit Agricole paying 10.035%, currently priced per NZ$100 at just NZ$46, giving a yield of about 22%. It has a call or reset date on December 19. See more on the Credit Agricole bonds here.
In normal circumstances the general market expectation would be that these bonds would be called and replaced with a similar type of issue by the banks. However, given the probable new regulatory treatment, the picture hasn't been so clear. See more on this here.
The Reserve Bank recently pointed out that some banks will need to raise new regulatory capital to comply with the Basel III standards and says it will consult on its draft Basel III standards around mid-year. However, it also recently pushed out its timeline for the introduction of Basel III meaning most of these unsecured subordinated bonds will retain some capital value through until 2018.
(Story corrected to replace figures taken from a separate, perpetual BNZ security. Apologies for that).