NZDMO reappoints same banking syndicate for inflation indexed bonds as two years ago when no bonds were issued; Touts issue of 13-year bond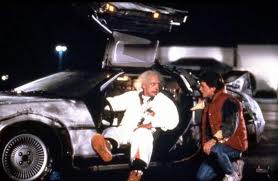 By Gareth Vaughan
The New Zealand Debt Management Office (NZDMO), a unit of Treasury that manages the government's debt, has reappointed the same banking syndicate it put in place two years ago to help it issue inflation indexed bonds.
Last time around no inflation indexed bonds were issued. An NZDMO spokeswoman told interest.co.nz the syndicate was originally engaged from September 10, 2010 until June 30, 2011 when it's appointment expired.
"After that time, there was no work undertaken by the syndicate on behalf of the Crown. There has been no remuneration paid," the spokeswoman said.
The rehired syndicate comprises joint lead managers  ANZ New Zealand, Deutsche Bank AG New Zealand Branch, and UBS AG Australia Branch. The co-managers are  HSBC Limited and RBS Plc Australia Branch. All the banks, and their roles, were identical in 2010 when the NZDMO said it was eyeing an issue of 15-year inflation indexed bonds at a time when Treasury was forecasting inflation to almost treble to 5.9% within a year.
Then-NZDMO Treasurer Philip Combes told interest.co.nz the NZDMO's overall inflation indexed bond programme was likely to be in a range between NZ$800 million and NZ$1 billion.
The NZDMO's new Treasurer, Brendon Doyle, now says an inflation-indexed bond planned is likely to have a maturity date of September 20, 2025, with no issue completed before October this year.
"After that date, issuance will depend on suitable market conditions. At Budget 2012, the NZDMO announced its intention to issue up to NZ$2 billion of inflation indexed bonds in each of the 2012/13 and 2013/14 fiscal years," Doyle says.
"Any issuance of inflation-indexed bonds in the 2012/13 fiscal year would form part of this year's NZ$13.5 billion domestic bond programme. Inflation indexed bonds are intended to provide long-term cost-effective funding for the government and to provide investors with a hedge against inflation. Further details of the issue will be advised in due course."
The government previously issued inflation indexed bonds, beginning in 1996 with issuance suspended in 1999. The renewed push for them follows a recommendation from the government's Capital Markets Development Taskforce and Australia's reintroduction of indexed debt in 2009.