On the heels of Fitch's warning, Moody's seeing more evidence that a number of risks faced by NZ's big banks are 'coming through the banking system'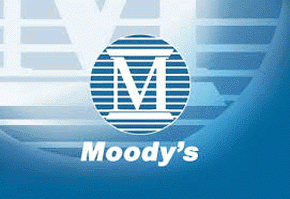 By Gareth Vaughan
Moody's Investors Service says New Zealand banks face a number of risks and it's starting to see more evidence of these risks "coming through the banking system." And Standard & Poor's also says it remains concerned about New Zealand property prices, and the potential for a sharp correction in them.
The comments from the two come after Fitch Ratings, the third of the three major international credit rating agencies, said earlier this week challenges are increasing for New Zealand's major banks - ANZ, ASB, BNZ and Westpac - with strong asset growth and fierce price competition potentially leading to asset bubbles.
Moody's Sydney-based Financial Institutions Group analyst Daniel Yu told interest.co.nz that Moody's continues to have a stable outlook on the New Zealand banking sector and on the individual big bank ratings. Yu said the banking sector was continuing to be supported by a moderate operating environment improvement, which was being assisted by reconstruction in Christchurch.
"That's a key supporting factor," Yu said. "(And) that steadily improving operating environment will also help support asset quality metrics and also the New Zealand banks have maintained very strong capital levels. That's a key positive for the sector."
The big four banks had an average tier one capital ratio of 11.6% at the end of 2012.
Nonetheless, Yu said Moody's sees a number of concerns and challenges for the sector.
"We do see the high level of household leverage as being a key risk. We would see the volatility of the agriculture sector to be a key risk and all the banks have sizable exposure to the agriculture sector," Yu said.
"Whilst funding profiles have improved over the past year or two as a result of slower loan growth and high deposit growth, we see that the improving operating environment could instigate some improvement in loan growth and funding pressures could therefore re-emerge for the sector. We also see competition as being a risk in terms of margins. Deposit competition has always been quite strong and this is likely to continue. But we also see potential for competition on the asset side to impact margins as well," said Yu.
Wholesale funding dependence a 'key constraint'
Moody's downgraded the credit ratings of New Zealand's big four banks by one notch to Aa3 from Aa2 in 2011. Yu noted that a key factor in the downgrades was dependence on wholesale funding. Moody's estimates the big four, on average, source 37% of their funding from wholesale - both short-term and long-term - sources, with this including money sourced from their Australian parents.
"In all our research we continue to highlight that the New Zealand banks' level of wholesale funding is a key constraint on the rating," said Yu. "They (the banks) have improved their position (since 2011), but even with this improvement, the banks' levels of wholesale funding is still a key concern."
In January Moody's highlighted that, at more than 140%, the New Zealand banking sector has the highest loan-to-deposit ratio out of 13 Asia-Pacific countries. Of the big four banks, S&P figures as of December 31, put ANZ's at 135.9%, ASB's at 136.6%, BNZ's at 162%, and Westpac's at 147.4%. Kiwibank's was 109.9%
Meanwhile, Yu said the Reserve Bank's potential use of macro-prudential tools, and possible move to increase the amount of capital the big four banks must set aside to cover potential losses from high loan to valuation ratio home loans, in attempts to slow credit growth, were both positive initiatives for the banking sector.
Nonetheless Yu said; "The sector faces a number of risks and we are starting to see more evidence of these risks coming through the (banking) system. So it is certainly something that we are monitoring closely. But at this stage we still have stable outlooks on the banks (ratings)."
S&P's property concerns
S&P issued a report in February warning New Zealand and its banks are vulnerable to a sharp correction in property prices.Its base case scenario was, however, for real estate prices to stabilise at current levels over the medium-term, with this having a stabilising effect on asset quality ratios. However, yesterday the Real Estate Institute of New Zealand (REINZ) reported a record high national median house price of NZ$400,000 for March, with the 8,128 houses sold in the month being the most in any month since May 2007.
Nico DeLange, a Sydney-based credit analyst at S&P, told interest.co.nz -before the latest REINZ figures were released - his firm remained concerned about New Zealand property prices.
"We are highlighting that might impact our assessment of economic imbalances and we are also highlighting that might put pressure on our economic assessment, which (in turn) might put pressure on the stand alone credit profile assessment of individual banks," DeLange said.
S&P was also seeing signs the risk appetite of New Zealand banks is increasing.
However, in a position similar to Fitch's, S&P says the big four New Zealand banks are core subsidiaries of their Australian parents, with their credit ratings equalised with those parents. Fitch's Sydney-based senior director Tim Roche told interest.co.nz that despite Fitch's warning over the increasing challenges being faced by the major banks, their credit ratings are in no immediate danger of downgrade.
Fitch has the big four banks credit ratings at AA- with stable outlooks, as does S&P. Moody's still has then at Aa3, also with stable outlooks See credit ratings explained here.
This article was first published in our email for paid subscribers. See here for more details and to subscribe.