NZ 10-year bonds are now within 5bps of last July's all-time lows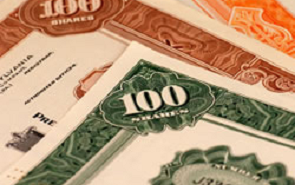 By Kymberly Martin
NZ swaps closed down 2-3bps yesterday. Overnight, US 10-year bond yields were unable to break below 1.68%.
NZ swap yields continued their pattern of consolidation shown for the past few weeks. 2-year swap (2.85%) has now been trading a 2.79-2.95% range since mid-March.
The market seems reluctant to price RBNZ rate cuts (which would be required to drag yields below this range).
Similarly, it currently seems reticent to fully price rate hikes for the year ahead. Around a 30% chance of a hike by March next year is now priced.
A March hike remains our central view, as we head into next Wednesday's RBNZ meeting.
NZ long-end bond yields declined 5bps yesterday, partly dragged lower by declines across the Tasman.
NZ 10-year bonds are now within 5bps of last July's all-time lows. Near-term NZGB supply constraint is playing a key role in the rally.
The NZ bond curve (15s-23s) has also flattened notably in recent weeks, to its lowest point of the past 18mths.
As investors have worked to match the recent NZGB index duration extension, demand for longer-dated bonds has come at the expense of shorter-dates. As supply issues 'normalise' we would expect to see some steepening of the NZGB curve.
Overnight, markets were more settled. Spain managed to sell 10-year bonds at the lowest yield since September 2010.
German 10-year yields traded sideways close to all-time lows at 1.23%. Despite a disappointing Philadelphia Fed business survey (1.3 vs. 3.0 expected)
US 10-year yields have failed to break below the critical 1.68% level.
Today, expect a quiet end to the week. There are no data releases on either side of the Tasman.