Downgrade of UK credit rating helps secure prominence of the few solid triple AAA rated sovereigns such as Australia; NZ benefits by association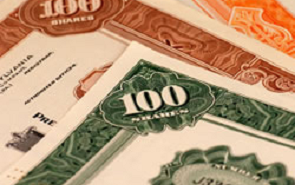 By Kymberly Martin
Yields were little changed across the swap and bond curve in fairly quiet Friday trading. Heading into this Wednesday's RBNZ meeting, the market prices less than a 50% chance of a rate hike by a year's time.  Our central case remains a first 25bps hike in March next year.
This week we expect the Bank will leave rates unchanged (2.50%) while maintaining fairly balanced commentary. 
The annoyingly high NZD and still low CPI, is offset against vibrant domestic growth confidence indicators, limited spare capacity and bubbling house price inflation.
NZ long bonds yields continue to sit near all-time lows. In the absence of a strong offshore rally in bonds we do not see yields moving much lower. NZ-US and NZ-AU 10-year bond spreads linger near bottom of ranges at 155bps and 5bps respectively.
On Friday night, in fairly steady markets, US 10-year yields traded a fairly tight range, to end the week at 1.70%. There appears to be strong resistance to bonds rallying further from here. Broad risk appetite should be the key driver of long yields this week in the absence of any scheduled Fed rhetoric.
Last Friday evening, rating agency Fitch downgraded the UK's sovereign (foreign currency, long-term) rating to AA+ from AAA (neg watch).
This aligns the rating with Moody's downgrade earlier this year. This helps secure the prominence of the few solid triple AAA rated sovereigns such as Australia. NZ continues to benefit by association from global demand for Australia's relatively high yielding, highly rated government bonds.
The key data release across the Tasman this week will be Wednesday's CPI. The trimmed mean is expected to rise 0.5%q/q. Currently the market prices close to a 30% chance of a cut at this next meeting.
For today, NZ net migration and credit card spending data is delivered, though neither is expected to be market moving.