Investors holding $525 mln worth of bonds, paying more than 8% on average and due to mature in July, must be scratching their heads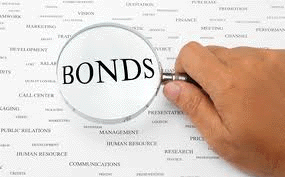 By Craig Simpson
With no new corporate bond issues on the immediate horizon, investors currently holding ASB, Heartland Bank, Tauranga City Council and Fidelity Capital Guaranteed bonds, all with current coupons of over 8% must be starting to scratch their heads wondering how they are going to reinvest their cash and maintain their current cash-flow.
The good news is that interest rates have increased sharply in the past two weeks meaning the potential hit for investors will not be as bad as it could have been.
The bad news however, interest rates are not back at 2007/2008 levels when some of these bonds were originally issued.
The current gap between what investors were getting and what they are likely to receive in one month's time is in the region of 3% to 4%.
For those investors needing both security and income they will be left with some tough decisions. As I see it the choice will either be do I sacrifice credit quality and risk losing capital, or do I accept a lower level of income but maintain a high degree of capital security?.
With another $525 mln worth of capital looking for a new home in July and investors all seeking to optimise their investment opportunities, you can expect a short supply of quality bonds which are offering above market returns.
Current interest rates
Interest rates have been on the rise as the level of uncertainty in global markets has increased. The primary drivers have been the US Fed announcement indicating it may taper back its quantitative easing stimulus programme, and fears around China's slowing economic growth and possible liquidity crisis.
Below are a some of the current alternative scenarios and possible yields. These scenarios are not to be construed as advice in any way shape or form and are by no means the only alternatives available. The return expectations are indicative only and subject to change daily. For the latest bond pricing see our daily fixed income indicative pricing here.
Government stock or Local Authority bonds which are generally considered the safest (but not risk free) fixed income investment offer approximately 3% to 5% depending on the investment and term to maturity.
Investors seeking a high degree of security and certainty around their cash flow but wanting a return above government stock are probably going to be attracted to a bank deposit. Current deposits yield between 4% and 4.5% depending on the term and the institution you deposit your money with.
Venturing further afield, corporate bonds with a reasonably high credit rating (AA- for example) may yield only marginally higher than a bank deposit (approx 4.3% to 5%). The advantage to a bond over a term deposit is you can trade it on the market but you also run the risk of the capital value falling if interest rates rise.
Investors seeking a lower level of capital security can step down the credit quality ladder and invest in BBB+ to BBB- or even un-rated securities. There is a premium over higher rated securities but realistically investors could expect to earn somewhere in the vicinity of 5% to  6% p.a from a 5-year bond depending on credit quality.
Some of the shares listed on the NZ stock exchange are yielding upwards of 8%. The dividend is not guaranteed and will change with the fortunes of the company. There is also a high degree of capital volatility which traditional fixed income investors may not be used to or willing to accept.
There is plenty for investors with funds to invest to think about. 
Any investor who would like advice on the options available to them and those best suited to their personal situation and investment objectives you should contact an Authorised Financial Adviser (AFA). A list of AFA's can be found here.
New free daily fixed income newsletter
We have recently commenced a new free daily fixed income newsletter which provides subscribers with a daily pricing sheet as well as bond and economic stories. If you would like to receive this email directly into your inbox please sign up below.
To subscribe enter your email address here.
This newsletter also gives you convenient links to each of the corporate bond issues and issuers.
Anyone can sign up (you don't need to register first), although you will be prompted for verification from your email Inbox. You can unsubscribe at any time.
You will receive it every day in the early afternoon.