Fears of adding support to the NZ$ is preventing the RBNZ from hiking the OCR before it needs to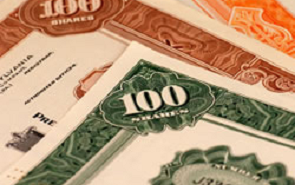 By Kymberly Martin
It was a quiet day in NZ swap and bond markets. Yields closed little changed. Overnight US 10-year yields pushed on up to 2.80%.
The market continues to fully price a first OCR hike by March next year, assigning around a 35% chance of a hike by January.
We continue to believe that January is likely too early for the RBNZ to begin hiking rates.
However, the precise starting point will likely remain somewhat dependent on the NZD. The NZ TWI, at 77.0, remains some 3% above the RBNZ's published forecasts for the year ahead, of 74.7.
The RBNZ has made no secret of its reluctance to raise rates for fear of exacerbating NZD strength.
However, our broader message on the OCR remains unchanged. i.e. that the RBNZ will soon begin a process of OCR 'normalisation' that will see the cash rate 200bps higher by the end of 2015. The risks are also tilted toward a higher peak in the OCR than the 4.50% that we currently forecast.
Overnight, German 10-year bonds pushed up from 1.70% to 1.74% while US equivalents rose from 2.75% to 2.80%. The key determinant of where US yields end the week will be Friday's US payrolls data. An upside surprise could see yields pushing toward the 3.00% upper end of their range.
Domestically, today the ANZ index of NZ commodity prices will be released while across the ditch the focus will be on the RBA's meeting.