2 and 5-year swaps are trading around recent highs; 5-year swap now seen as expensive from a hedging perspective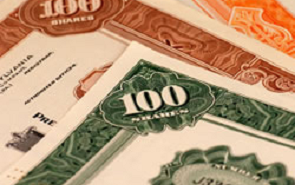 By Kymberly Martin
It was another relatively quiet day in NZ fixed interest markets, with yields closing up 1-2%.
As domestic data continues to go from strength to strength the OIS market remains fully priced for a first 25bps rate hike in March next year.
A 30% chance of a hike in January is priced. Almost 125bps of hikes are priced by the end of the year. Next Thursday's full Monetary Policy Statement will provide the RBNZ's updated forecasts including its 90-day bank bill track. We doubt it will hint at a hike as early as January.
NZ 2 and 5-year swap closed at 3.71% and 4.53% respectively. The former is at its highs for the cycle while 5-year remains slightly below its late November highs. We continue to see 5-year as the relatively 'expensive' point on the curve for hedging, based on our OCR trajectory. i.e of 200bps of rate hikes by the end of 2015.
NZ 10-year bonds closed at 4.77%, close to the middle of the 4.50-5.00% range we see for the year ahead.
Tomorrow's DMO tender of inflation-indexed bonds will be closely watched given weakness in demand seen at the previous event.
Overnight, in the backdrop of softer equity markets, US 10-year yields subsided from 2.80% to 2.76%. There was an absence of US data releases, though this evening all eyes will be on the US ADP employment report as a precursor to Friday's all-important payrolls report.
Today's domestic highlight will be the release of the RBNZ's weekly mortgage approvals data. So far, amongst NZ housing/credit data, there is nothing to convincingly suggest recent LVR restrictions are biting any harder than the RBNZ had expected. The RBNZ's central assumption is that the restrictions should slow house price appreciation by 1-4%.