2-10-year yield curve steepens further; BNZ see "fair value" for 2-year swaps at 3.70%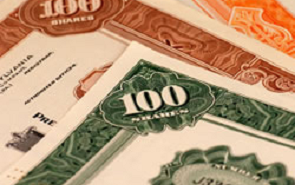 By Kymberly Martin
NZ swaps closed up 1-3bps yesterday while bonds closed down 1-2bps, resulting in wider swap spreads.
Overnight, US 10-year yields gapped higher to 2.84%.
NZ 2-year swap closed at its highest level since August 2011 at 3.73%. The 2-10s swap curve steepened to 143bps. The 140-160bps range appears intact for now, though we see a flattening to 70bps next year.
2-year swap is now above 'fair value', which we see at 3.70% based on our expectation of 125bps of OCR hikes by the end of 2014, and 200bps by the end of 2015.
By contrast, NZ bonds were in favour yesterday. As a result NZ 10-year swap-bond spreads widened to 34bps. We expect spreads to continue to widen within a 25-55bps range in the year ahead. Constrained NZGB supply should assist outperformance of bonds relative to swap.
For today, we have the DMO tender of $200m of 2025 inflation-indexed bonds. This will be closely watched after weakness in demand seen at the last tender.
Overnight, US benchmark 10-year yields gapped higher after a stronger-than-expected ADP employment report (215k vs.170k expected). US 10-year yields sit at 2.84% this morning from 2.78% last evening.
There are no domestic data releases today. Expect yields to open down given the moves offshore overnight, mimicked by AU bond futures.
Tonight, the Bank of England and ECB both announce interest rates.