Markets expecting Fed to taper, RBNZ to raise OCR; strong data should result in strong signals on Thursday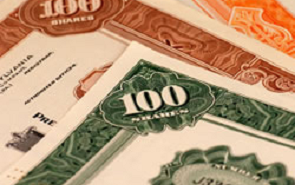 By Kymberly Martin
It was a fairly quiet end to the week in NZ fixed interest markets with bond yields flat and swaps down 2-3bps.
Overall on the week however swap yields managed to push another 5-8bps higher. 2 and 5-year swap closed the week at 3.74% and 4.58% respectively.
We see both as stretching 'fair value' based on our view of 125bps of OCR hikes next year, with a cumulative 200bps by the end of 2015. However, we continue to emphasise the risk around the ultimate 'peak' in the OCR cycle is above the 4.50% we forecast.
The 2-10s curve ended the week at 145bps, still well within the 140-160bps range that has contained the curve for the past four months.
Next year as OCR hikes get underway we see the curve flattening toward 70bps. This may encourage additional hedging further out the curve.
After the above consensus US payrolls data on Friday night (203k vs.185k) 10-year yields initially spiked from 2.86% to 2.92%. This proved extremely short-lived and yields ended the night back below 2.86%.
Equity markets pushed higher, with the S&P500 closing up 1.1%. The market's response suggests it is increasingly comfortable with an imminent start to the Fed's 'tapering' process.
December is now very much a 'live' meeting. Announcement of tapering should not see US 10-year yields break above September highs around 3.0%.
This week, the focus will return to domestic events with the RBNZ's meeting on Thursday.
We expect the Bank to signal at least as much tightening for 2014-2015 as it did at the September MPS i.e. 200bps.
While the NZ TWI is stronger than the Bank had assumed so is the economy. However, we still think a January hike would be inconsistent with its previous communications.
Today, the LGFA will announce the details of its final tender for the year, to take place on Wednesday. NZ QV house prices for November will also be delivered.