NZ yield curve flattest in a year with 10yr swap at lowest since August 2013; more curve flattening expected on rising short rates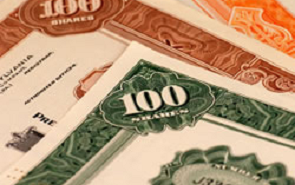 By Kymberly Martin
NZ swaps closed down 3-6bps on Friday.
US 10-year yields crept up from 2.49% to 2.52%.
There was a sharp further flattening of the NZ swap curve on Friday. Longer-dated swaps followed the offshore decline in yields.
The short-end held up comparatively well, supported by payside flow emanating from mortgage books. 5 and 10-year swap closed at 4.39% and 4.74% respectively.
We expect to see corporate paying enticed back at these levels.
10-year swap is now at its lowest level since mid-August last year and some 60bps below its December highs.
We do expect further curve flattening, (2-10s) to a trough of 50bps in the year ahead (currently 78bps). But we anticipate this will occur by short-end yields rising faster than long-end yields as the OCR hiking cycle progresses.
Meanwhile NZ bond yields closed flat to up 1bps on Friday. Friday's DMO tender of $200m of NZGB2020s was solid rather than stellar. The relative moves saw swap-bond spreads narrow 4-5bps on the day.
On Friday night, US Treasury yields pushed off their lows in the backdrop of modestly positive equities and mixed US data. Overall, US 10-year yields crept up from 2.49% to 2.52%.
No chart with that title exists.