Roger J Kerr says the RBNZ needs to be innovative if it wants to rein in the strong NZ dollar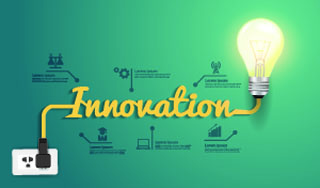 By Roger J Kerr*
As is often the case, the Reserve Bank of New Zealand (RBNZ) find themselves in a tight and tricky spot as they deliver their monetary policy and economic update this Thursday.
• Commodity price movements and the still high NZ dollar strongly suggest that they revise down their 2014/2015 GDP growth, inflation and interest rate forecasts. However, that could provide unintended consequences and signals to the housing market that interest rates are not going up too much and thus unabated speculation, leverage and house price rises can continue.
• If they fail to produce new interest rate forecasts that match the current interest rate market pricing of only another 0.50% OCR increase this year and only 0.50% lifts next year, the forex markets will cane them and send the NZ dollar up, not down following the Monetary Policy Statement release. An appreciating NZ dollar post the statement would be not what the RBNZ expect or hope for.
• Their credibility takes a knock if they fail to follow through on the "opportune to intervene" in the NZ dollar forex market comment three weeks ago and take a more hard-line jawboning down of the currency this Thursday. Economic fundamentals and the NZ dollar have continued to diverge over recent weeks with milk powder prices falling another 10% since the warning from Governor Graeme Wheeler.
• As always, the inflationary pressures in the economy continue to come for the domestic/non-tradable part of the economy (construction costs, local body rates, electricity and insurance) which the RBNZ have only limited powers to influence such cost-plus and monopoly pricing behaviour. The problem with forcing a lower NZ dollar value is that tradable inflation moves from negative to positive (eliminating the offset against persistently high non-tradable inflation) and overall inflation increases more than expected.
It's real tough being a central bank Governor in an economy where there is perennial pre-occupation with residential property speculation and poor "economies of scale" means we do not have sufficient market competition to keep price disciplines in many industry sectors. Add on to that a world awash with cash looking for yield return because all your fellow central bankers around the world continue to print money to debase their currencies. The NZ dollar continues to look attractive to many as a safe place to have your money in such an environment.
Part of the Governor's job this Thursday is to convince offshore players in the NZ dollar that the currency is not a one-way bet. The RBNZ have changed from the conventional with the introduction of the restrictions on bank's high loan-to-value ratio (LVR) mortgage lending to stem the previously rampant housing market. They need to come up with similar innovation to change the market direction of the NZ dollar and thus deliver on their threat.
*Roger J Kerr is a partner at PwC. He specialises in fixed interest securities and is a commentator on economics and markets. More commentary and useful information on fixed interest investing can be found at rogeradvice.com