NZ swap markets quiet ahead of OCR review where almost no-one expects any change. Expectations are the US Fed will try to calm fears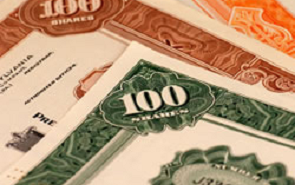 US 10-year Treasuries are oscillating around the 2% mark and have yet to convincingly sustain any great period of time below that level, despite testing it a number of times over the past week.
The current level is 2.02%, up 2 bps for the day, having traded in a range of 1.96-2.03%.  Traders keenly await Thursday's FOMC meeting and Treasuries are likely to remain range-bound ahead of that.
With the Australia day holiday, the local rates market was a quiet affair, with little traded.  The 2-year swap rate was marked 2 bps lower at 2.65%, the 5-year rate down 2 bp to 2.99% and the 10-year rate down 1 bp to 3.47%.  All in all it was a big yawn-fest and there is no point dwelling on what was a very quiet day.
Traders are unlikely to be particularly active in the lead-up to Thursday's OCR review, where little chance is given of a follow-up rate cut, with the OIS market pricing in just 2 bps of cuts.
NZ's positive economic dataflow continued with the release of the Performance of Services Indicator or PSI.  While this slipped a touch to 58.9, the level of the index remains at a historically high level and suggests solid growth in the services sector.
This follows other timely business and consumer confidence indicators showing some recent uplift.
Coming Up
Prime Minister John Key delivers his first speech of the year today, and press reports have speculated about some funding package to bring forward planned infrastructure expenditure for Auckland. 
Australia's CPI will be closely watched, with a weaker than expected outcome likely to fuel expectations of another RBA rate cut over coming months.
Tomorrow at 8am the FOMC announces its policy decision, where no change in rates is expected. The committee is expected to keep open the possibility of raising rates again in March, although the market doesn't give a high probability of the Fed delivering again so soon. The Fed's main aim this statement will be not to spook ther markets. If markets don't budge much afterwards, then it would be a case of mission accomplished.