'Well-crafted' RBNZ statement sets the right tone, conveying a level of uncertainty that markets absorbed with respect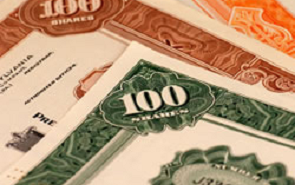 The FOMC announcement encouraged slightly lower US rates and that move has been sustained overnight.
The US 10-year rate continues to show resistance at the 2% mark and that is the current level, after dipping to 1.97% overnight. There has been little change in Fed Fund futures.
The Dec-16 contract trades at a yield of 0.60% implying just 22 bps of further tightening by year-end. In words, investors believe there needs to be some sort of compelling evidence for the Fed to move again and in the current environment, particularly with the soft data flow and market volatility, it is difficult to see any near-term triggers.
The local rates market was very active following the RBNZ announcement. The initial reaction was a 4-5 bp rally in short rates, but into the afternoon that began to fade. By day's end the bill futures strip had rallied by 3-4 bps and the 2-year swap rate was down by just 2 bps to 2.63%.  Longer term swap rates fell by 3 bps.
I thought it was pretty well-crafted Statement, as it left the door open for further easing "over the coming year" without encouraging a move as soon as the March meeting.
The six risks noted in one paragraph conveyed a sense of uncertainty, with the implication being data-dependency and flexibility on policy.
The Bank pre-empted the likely criticism of it not meeting the inflation target by noting the core inflation rate of 1.6% y/y being within target. And while the final paragraph was slightly more dovish than in December, there were offsetting comments such as the acknowledgement that financial market conditions had already eased, with the weaker NZD and lower market (eg mortgage) rates.
OIS pricing shows 11.5 bps of easing priced in for the March meeting, close to where that contract has sat all week.  Some 22.5 bps of easing is priced in by the June meeting, with August priced at 26.5bps.  All in all the RBNZ is likely to be happy with the market reaction of a small decline in the TWI and only a small fall in rates.
Coming Up
The data calendar is heavy over the next 24 hours.  The key releases are the BoJ's policy statement, euro-area inflation and US GDP data.  The BoJ isn't expected to ease this month, but pressure will be building on the Bank to ease later in the year, as it continues to under-deliver on its inflation target.  US GDP data are likely to be very soft.