A third of the world's developed market sovereign debt has negative yields. Now a 50:50 chance of an April cut by RBNZ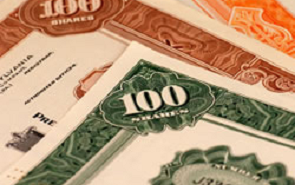 The risk-on mood has helped lift US 10-year Treasury rates, but movements across the curve have been modest. The 10-year rate is up 4 bps to 1.76%.
The release of the FOMC minutes for March which showed a divided committee didn't impact pricing by much at all, with the 10-year rate peeling back only 1 bp of its earlier gain.
European rates are only slightly higher but it's worth remembering just how low current global rates are. The yield on the BoA Global Broad Market Index fell to a record low of 1.3% yesterday while on Bloomberg's bond index data, a third of the world's developed market sovereign debt now has negative yields.
Local rates barely changed yesterday, with a slight bias towards lower rates (0.5 to 1 bp) at the longer end.  The LGFA tender was met with strong demand, as expected, with 3.5-4.5 bid/cover ratios.
In the OIS market, the April meeting closed at 2.13%, essentially implying a 50/50 chance of the RBNZ cutting the OCR by 25 bps.  Some 42 bps of cuts are now priced in by the end of the year.
This still feels a bit light and the risk is that further cuts get priced in over coming months.
It should be another quiet trading session as there are only second-tier data releases over the next 24 hours.
At noon, RBNZ Deputy Governor will speak about the labour market and it just doesn't seem right to say that that will be the highlight of the day.