US yields hold firm; odds of Fed hike in June drifting higher; local focus turns to budget and bond issuance program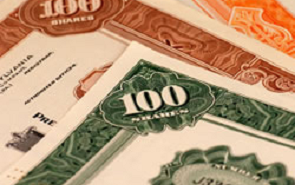 The US Treasury market still feels pretty resilient in the face of Fed tightening prospects, a better economic data tone and improved risk appetite. 
Both 2-year and10-year rates are unchanged on the day at 0.91% and 1.86% respectively. 
Yesterday I mentioned the anchoring of US Treasuries to Germany rates, with a limit on how much the market is willing to push out the spread between US-Germany 10-rates.
Germany's 10-year rate fell by 2bps to 0.15%, so that has likely prevented US Treasuries selling off. 
The odds of the Fed hiking in June have drifted higher, now up to 35% according to OIS pricing, while July sits at 57%. We still think that July seems to be the most likely timing of a rate increase.
In local trading yesterday there was mild upward pressure on the swaps curve, reflecting the previous day's movement in US rates. The 2-year swap rate rose by 1bp to 2.315% and the 10-year rate was up 1.5bps to 2.92%.
Focus today will be on the Budget at 2pm and the updated bond issuance programme. The fiscal projections should continue to show a mild improvement over coming years. We do not expect notable changes to the relatively constrained outlook for the NZDMO's issuance of NZGBs. The December HYEFU update showed estimated gross issuance of NZD9b in each of the coming four years. This equates to a total of only NZD5.8b of net issuance (after accounting for maturities).