Local risk premiums back to pre-Brexit levels. Good local data pushes likelihood of more RBNZ easing back. Economists expect the UK to fall into recession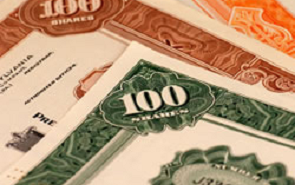 Despite the risk-on mood, global bond markets are well supported on the expectation of further monetary policy easing. 
BoE Carney's message that further policy easing will likely be required has driven the UK 10-year rate down to 0.86%, a fresh record low.  The UK OIS market prices in a 62% chance of a 25bps cut in July, and almost a 100% chance by August. In a Bloomberg poll, 71% of respondents believed that the UK would enter an economic recession.
US 10-year Treasuries have traded in a wider than usual range overnight of 1.45-1.54%, to be down 4 bps at present to 1.48%.  The shape of the curve shows a mild flattening, with the 2-year rate down 6bps at 0.58%, on track for its lowest close since October.  Rate cuts are no longer priced in the curve, but the market's view is that any prospect of tighter monetary policy is way out in the distant future – one full rate hike is not priced into the curve until late 2018, more than two years away.
Credit spreads continue to unwind their immediate post-Brexit vote sell-off.  Australia's Itraxx CDS for investment grade bonds, at 127 bps, is essentially back to the levels it traded before the vote.
The local rates market has been quiet in the aftermath of the Brexit vote, with offshore players focused elsewhere.  There was mild upside to local rates yesterday, but we're likely to see a reversal of that following offshore moves overnight.  The 2-year and 10 year swap rates closed at 2.23% and 2.66% respectively. 
The strong ANZ business outlook survey had no market impact. Activity measures pointed to some recent upward momentum in the economy, while inflation expectations showed further sign of lifting from recent depressed levels.  In combination with other recent data, it raised further doubts about whether the RBNZ would deliver further easing in August. The OIS market still prices that meeting at close to 50/50.  BNZ economists remain over the line for a 25 bp cut, but continue to assess the probabilities carefully.
While economic data are less important for the market in the wake of the Brexit vote, over the next 24 hours there's a number of key releases worth keeping an eye on including Tankan and CPI data in Japan, PMI data for China and the ISM indicator in the US.