Eyes on NZ GDP and current account. NZ rate curve flattens with markets fully pricing a 2017 RBNZ rate hike. Payside pressure at the short end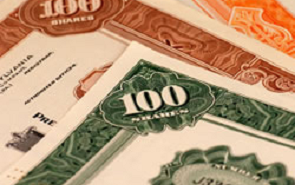 In light trading conditions, US 10-year Treasuries have traded in a tight 3 bps range and they currently sit down 1 bp at 2.55%.
US existing home sales rose to their highest level in nearly 10 years and were slightly stronger than expected, but the data weren't market moving.
Tonight sees the release of the latest US PCE deflators.  The soft CPI reading for November likely means a soft core PCE deflator, enough to keep a lid on US Treasury yields for now.
Yesterday saw some flattening pressure on the NZ curve, with the 2-year swap rate up 3 bps to 2.455%, a 10-month high, and the 10-year rate down 0.5 bps to 3.59%.
Payside pressure at the short end of the curve remains pervasive, as traders continue to bring forward the beginning, and intensity, of the rate hike cycle.
Almost a full 25 bp rate hike is now priced in by September 2017, followed by another three rate hikes by the end of 2018.  This is slightly more aggressive than BNZ's current monetary policy projections, but given we're talking about monetary conditions two years away, current market pricing doesn't seem particularly extraordinary.  That said, a period of consolidation is now well overdue for the short end of the curve.  The negative carry for traders on paying 2-year swap is likely to limit any further move upward over coming months.
NZ GDP and current account data for Q3 will be released mid-morning, but the real focus will be on the latter.  We think there is upside risk to market expectations of 0.8% q/q.  Overall, the data should confirm that the economy is tracking at a solid, above-trend, pace.
---
Jason Wong is on the BNZ Research team. All its research is available here.