Local rates rise in tandem with global yields, led by UK gilts. Markets pricing in official rate hikes in the US and NZ, although timelines are still long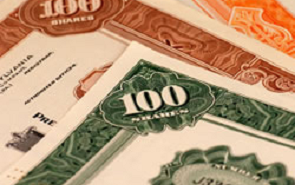 Global bond yields are higher across the board, with UK rates leading the charge, with 10-year gilts up 6 bps to 1.20%.
Germany's 10-year rate continues to drift higher, while US Treasury yields are about 2 bps higher across the curve.
Fed funds pricing for the June meeting sits just above 20 bps now, implying over an 80% chance of a hike. Markets then price a better than even chance of a follow-up hike in September.
The US 10-year rate has traded up through the 2.40% mark, a level not seen since the end of March. We think that the path of least resistance is for further upside in yields over coming weeks.
Ahead of Thursday's MPS, the local market prices in little chance of the RBNZ hiking rates between now and September and a good chance (about 87%) of the Bank first raising rates in February 2018. On financial market timelines, that's still a long time away.
NZ's 2-year swap rate continues to nudge higher and closed yesterday at 2.355%, its highest close in about a month.
Global forces continue to put upward pressure on the longer end of the curve, with the 10-year swap rate closing up 2 bps to 3.46%. This is about the middle of the range for the year to date, and we see the path of least resistance over coming weeks and months being a test of the top of the range just above 3.6%.
It should be a quiet trading session today, with a light economic calendar until the RBNZ's MPS at 9am tomorrow.
---
Jason Wong is on the BNZ Research team. All its research is available here.