No early repayment of 2 Kiwibank bond issues worth a combined $250 mln that are no longer regarded as capital by the RBNZ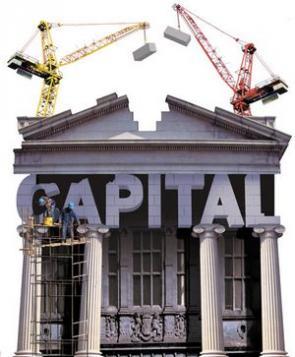 Kiwibank's chief executive and chief financial officer have stepped down as directors of a special purpose vehicle used by the bank to issue the bonds the Reserve Bank has retrospectively decided don't qualify as regulatory capital.
On Tuesday Kiwibank announced the Reserve Bank had confirmed, in a final decision, that two Kiwibank bond issues no longer qualify as regulatory capital. The regulator's move was first revealed by Kiwibank in a preliminary decision in March.
The two bonds at issue are both convertible capital instruments issued for Kiwibank through the special purpose vehicle Kiwi Capital Funding Limited, which is effectively a sister company of Kiwibank. The Reserve Bank won't comment on the issues it has with the Kiwibank bonds, and the bank itself has thus far only provided sketchy details. Victoria University's Martien Lubberink has endeavoured to shed some light on what the problems are likely to have been here and here, noting - among other things - the recent end of the New Zealand Post guarantee over Kiwibank's obligations.
The first issue affected is a 10-year $100 million convertible subordinated bond issued on June 6, 2014, which was regarded as Tier 2 capital. The second is a $150 million perpetual bond issued on May 27, 2015, regarded as additional Tier 1 capital. The perpetual securities have a first call date of May 27, 2022.
Kiwibank says the Reserve Bank has confirmed that from May 30 the two bond issues won't qualify as regulatory capital. However, Kiwibank won't be calling, or seeking early repayment of, the two bonds at this stage.
"Kiwibank continually assesses the quantity and mix of capital required to support its operations and meet regulatory and rating agency requirements," the bank says.
"The Reserve Bank had previously provided Kiwibank with letters of 'non-objection' in relation to the Kiwibank bonds. However, it has concluded that Kiwibank, as issuer of the Kiwibank bonds, had levels of control or significant influence over Kiwi Capital Funding Limited which it now views as inconsistent with the securities qualifying as regulatory capital."
Director changes
Kiwibank says changes made in an effort to address concerns raised by the Reserve Bank in March are still being reviewed by the Reserve Bank.
Asked what these changes were, a Kiwibank spokesman told interest.co.nz, "The directors were changed to address concerns expressed by the Reserve Bank around the control of Kiwibank over Kiwi Capital Funding Limited."
On March 30 Kiwibank's CEO Paul Brock and CFO Gary Crawford stepped down as directors of Kiwi Capital Funding Ltd. They were replaced by John Van Woerkom and Carl Blanchard. Both are directors of Kiwi Group Holdings Ltd, the immediate parent company of both Kiwibank and Kiwi Capital Funding Ltd. However, neither are directors of Kiwibank.
The perpetual bonds are paying investors 7.25% per annum for five years and were issued with a BB- "junk" credit rating. The 2014 bonds are paying 6.61% per annum for the first five years and were issued with a BB+ credit rating, also "junk." See credit ratings explained here. Both sets of Kiwibank securities are tradable on the NZX, here and here.
Kiwibank's shareholders, NZ Post, the Accident Compensation Corporation and the New Zealand Superannuation Fund announced in April they were subscribing for $247 million of common equity in Kiwibank to bolster its capital position in response to the Reserve Bank's move.
Kiwibank still seeking certainty ahead of new bond issues
Asked whether Kiwibank feels it now has enough clarity on capital issues from the Reserve Bank to push ahead with new bond issues, including resurrecting the Australian bond issue postponed when this problem blew up in March, the Kiwibank spokesman says, "We are awaiting the final decision on the changes we have made to address the Reserve Bank's concerns. It is in the best interests of the market to have an assurance that future capital instruments meet regulation." 
"Kiwibank will engage with debt investors both in NZ and overseas to ensure they fully comprehend this matter with a view to future issuance," the Kiwibank spokesman says.  
A Reserve Bank spokesman would only say, "We don't comment on matters relating to specific entities that we prudentially supervise."