Reserve Bank says it will be watching the behaviour of banks and any signs of increased reliance on offshore funding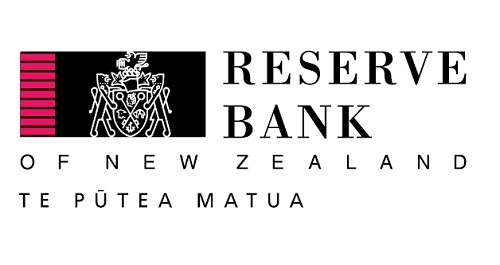 By David Hargreaves
The Reserve Bank's sounding a warning about foreign debt - by on the one hand welcoming improvements in our net foreign liabilities (NFL) position since 2009 - but on the other saying it's closely watching the behaviour of our banks.
In a speech in Wellington on Monday RBNZ Deputy Governor Geoff Bascand said a key source of risk surrounding the outlook for New Zealand's NFL – and the economy and financial system more widely – was the saving and investment behaviour of households.
"Real household consumption has been less responsive to housing wealth since the mid-2000s, and household consumption was weaker than the [RBNZ] anticipated in recent years, particularly on a per capita basis.
"However, household spending has been much stronger in the past few quarters, and recent downwards revisions to household saving estimates have led to a widening of the household sector's saving-investment gap (as seen in figure 10)," Bascand said.
He said much of the investment undertaken by the household sector was in the form of new house builds and renovations to existing homes.
"If the housing demands associated with population pressure and existing shortages cannot be met by increased household sector or domestic saving more broadly, it will be reflected in a deterioration in our NFL position."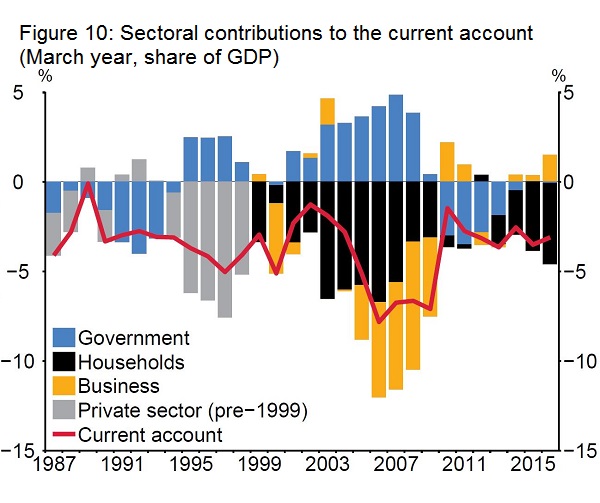 Bascand noted that domestic deposit growth had slowed over the past year and continued to be outpaced by credit growth, "meaning the banking system's exposure to offshore funding markets has increased recently, albeit at longer maturities".
"If the gap between credit and deposit growth is sustained, banks will likely become more dependent on offshore markets to sustain credit growth and replace expiring funding.
"However, banks have recently begun to compete more aggressively for deposits and tighten lending standards, which should help alleviate offshore funding pressures and prevent a significant increase in NFL."
Notwithstanding that, Bascand said the RBNZ would be following closely the extent to which banks:
source required funding domestically (which could be driven by 'sector-led' behaviour and/or the incentives provided by higher deposit rates);
tighten lending standards to constrain credit growth; or
return to a situation similar to that of the previous expansion, when banks met demand for credit through increasing reliance on offshore funding.    
Bascand said the large improvement in New Zealand's NFL to GDP ratio since 2009, and the stability of the current account deficit through a prolonged expansion, provided tentative evidence of reduced vulnerability of the New Zealand economy and the sustainability of the current growth phase.
New Zealand's reliance on offshore funding had fallen over the past decade, and the maturity of bank borrowing had lengthened, reducing the risks from a funding shock.
"The macroeconomic factors that have driven the improvement in our NFL position are varied, some potentially more transient or fortuitous than others.  At least in part, however, it reflects a lower saving-investment imbalance, relative to the mid-2000s. Looking ahead, it appears that it would take a combination of factors, working together, to see NFL-GDP diverge materially from its current level of about 60%."
Bascand said, however, that significant uncertainty remained regarding household behaviour and the contribution of the sector to New Zealand's saving-investment gap, and the extent that banks as intermediaries might increase their reliance on offshore funding.
"As always, the Bank will be monitoring these developments closely. We welcome the improvement in New Zealand's NFL position since the GFC, but do not see it is a reason to become complacent."
Bascand said borrowing from the rest of the world wasn't automatically "bad". It could be a good thing if it led to productive investment that enhanced New Zealand's economic performance and led to high per-capita incomes over time, but debt-fuelled consumption was less sustainable.
"...Relying on non-residents to fund our level of investment makes us vulnerable to changes in the availability or cost of that funding. That vulnerability may be exposed in times of acute financial stress – triggered by global or domestic events – if non-residents become much less willing to provide funding. For example, we saw during the Global Financial Crisis (GFC) how quickly previously liquid sources of funding dried up, with access to funding cut off or available only at much higher interest rates."