Statistics New Zealand says the impact of the lockdown saw each New Zealander on average spending about $520 less in April than they did in March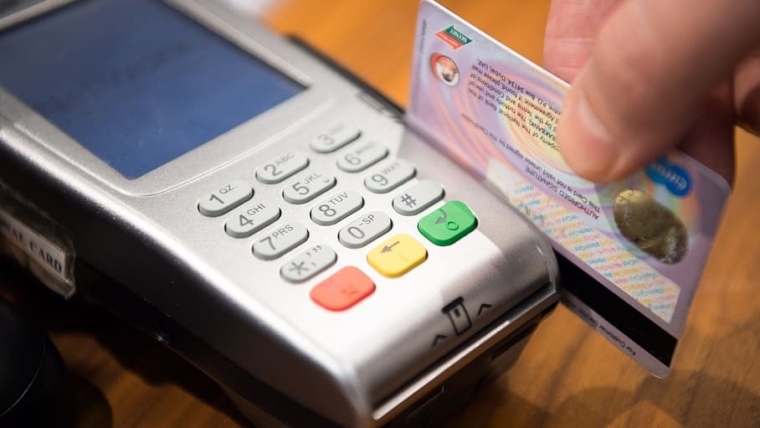 The full impact on the retail industry of the lockdown has been revealed by Statistics New Zealand - and it's as ugly as you might imagine, with spending roughly halving.
Stats NZ says retail card spending across the country fell more than $2.6 billion in April as non-essential businesses temporarily shut during the lockdown.
 "The significant fall this month was not unexpected. The record decline in spending was a direct result of businesses hibernating because of the Covid-19 lockdown," retail statistics manager Kathy Hicks said.
Total retail sales fell $2.6 billion (47%) in April 2020, after adjusting for seasonal effects.
This is the largest fall in both dollar terms and percentage change since the series began in 2002.
"The $2.6 billion drop is the equivalent of each person in the country spending about $520 less in April than they did in March," Hicks said.
Westpac senior economist Satish Ranchhod said with the Alert Level having already been rolled back to level 3 and a shift to level 2 on the cards, "we do expect to see spending picking up again over the next few months".
"However, we don't expect a return to pre-Covid-19 levels for some time. That's due to job losses and general nervousness about the economic outlook, which will dampen spending appetites. Continuing border restrictions will also be a major drag on spending in areas like hospitality."
ASB senior economist Mark Smith commented in a similar vein:
"With NZ currently at Alert Level 3, and soon (hopefully) to move to Alert Level 2, some of the shackles to consumer spending are being loosened. Consumers are rediscovering they have more options available and pent-up demand will be strong in some retail pockets.  Unfortunately, this looks set to be a temporary respite for many embattled retailers," he said.
"The impact of sizeable and widespread job losses, weak income growth, reduced job security and weaker balance sheets will instil considerable caution within the household sector with an eye on the weaker economic prospects ahead."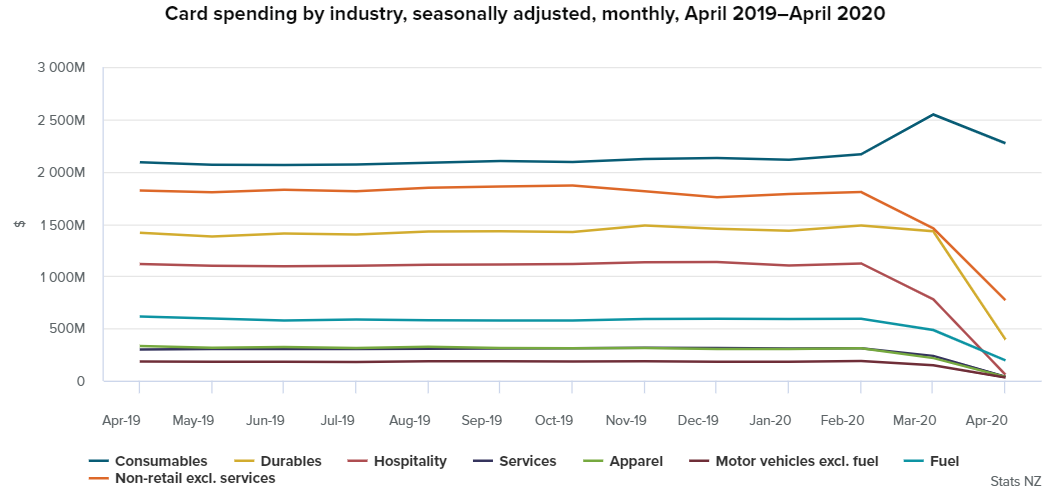 All industries showed unprecedented falls in April. Furniture, hardware, and appliances (durables) led the retail industry falls in value, down just over $1 billion (72%) from March this year.
Hospitality sales, including accommodation, cafes, and restaurants, had the next largest fall, down $721 million (93%).
"New Zealand was under the level 4 lockdown for all but the last three days of April. The impact of restrictions on the number of overseas visitors to New Zealand contributed greatly to the hospitality fall," Hicks said.
"A small recovery in hospitality sales happened because people could buy takeaway food through contactless payment, when the country moved to level 3."
The restrictions on non-essential travel for the month, as well as lower pump prices, saw spending on fuel drop $291 million (60%) compared with March.
Grocery (consumables) sales had the smallest percentage fall in April, down 11% ($275 million) from March.
"Supermarkets and grocery stores were open as an essential service trading through the entire lockdown," Hicks said. "Those stores alone accounted for more than 80% of total core retail card sales."
"The fall in April spending follows a particularly strong March month, with widespread reports of people stocking up leading up to the lockdown," she said.
In actual terms, consumables are up 9.6% ($192 million) on April 2019.
The average value per transaction rose to $73 in April, the highest value since the series began, over $20 dollars higher than the average for the last decade.

The total number of card transactions for the month of April was 50 million, which was approximately one-third of the average monthly card transactions for the last five years.
"Due to social distancing and efforts made to go out less, people were making fewer purchases with a higher transaction value," Hicks said.
In actual terms, total retail spending using electronic cards was $2.9 billion, down 48% ($2.6 billion) on April 2019.
Hicks said spending on both eating out and accommodation away from home was almost non-existent in April .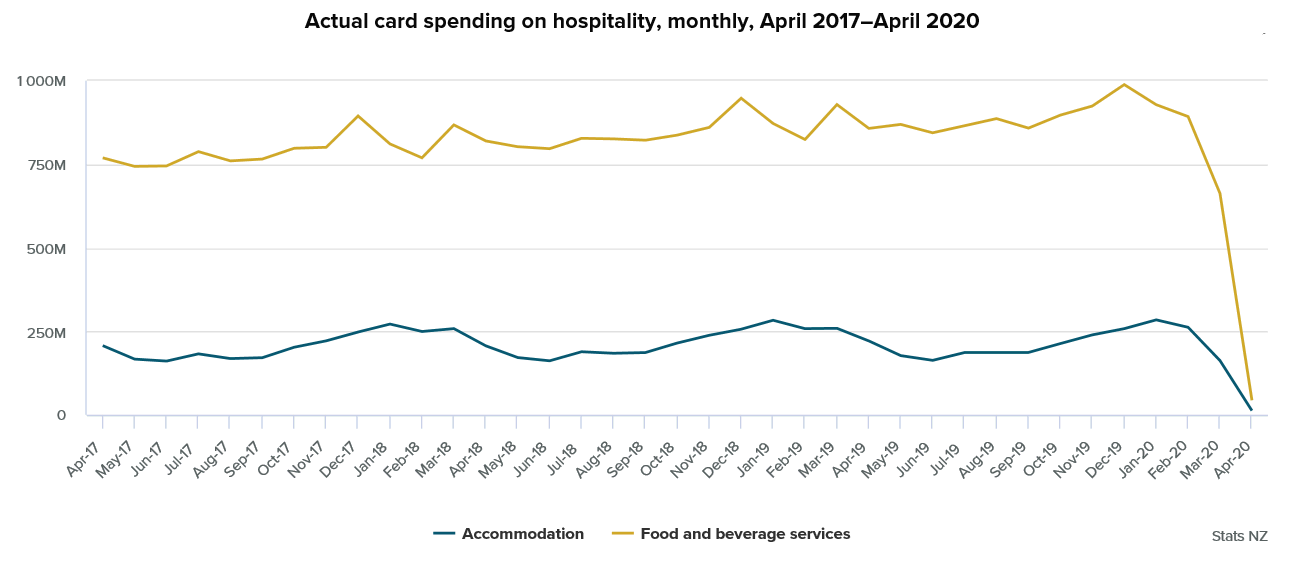 The decimation of the travel industry was also highlighted. For the first time, travel agency and tour arrangement services spending fell to negative numbers. This is because the value of refunds received exceeded purchases.