The Productivity Commission's Jo Smith says increasing the productivity of Māori firms presents an opportunity for supporting the wellbeing of Māori, and all New Zealanders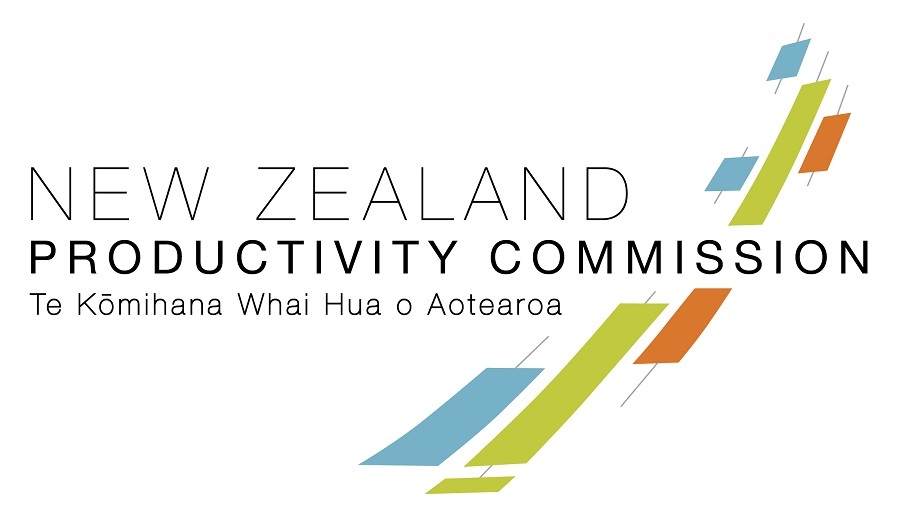 By Jo Smith*
Ehara taku toa i te toa takitahi, taku toa he toa takitini
My strengths and achievements are not just my own efforts, they are from the efforts of many
The Productivity Commission has been tasked with investigating the economic contribution of New Zealand's "frontier firms". These are the most productive firms in the economy, and they play a vital role in our overall economic performance. They do this through their own productivity performance, and by helping to diffuse the latest knowledge, technologies and practices to other firms.
The Commission's new inquiry aims to lift the lid on the performance of these frontier firms, to help shift the dial of New Zealand's lacklustre productivity performance.
One important component of the inquiry's Terms of Reference is a focus on Māori frontier firms. Increasing the productivity of Māori firms presents an opportunity for supporting the wellbeing of Māori, and all New Zealanders.
Te Ao Māori approaches to business can offer valuable lessons for other Kiwi firms, for how they deliver on their business objectives and contribute to society in other ways. These lessons are important as we drive towards creating a productive, sustainable and inclusive future.
However, investigating Māori frontier firms is not straightforward. For a start, there is no consensus on how to define a "Māori firm". Various definitions include organisations with 50% or more Māori ownership or employment, or refer to kaupapa Māori businesses (operating with Māori values, philosophy and tikanga).
The Māori economy is also characterised by a range of organisational forms, including those that manage collectively-owned assets. For example, Māori authorities are businesses that manage collectively-owned Māori assets and meet Inland Revenue requirements for special tax status. There are also Māori Land trusts and incorporations, and other types of entities structured under various legal frameworks.
Some of these entities operate under legislative constraints not faced by other types of firms, and which may be impeding their productivity while at the same time trying to advance other policy objectives. Many Māori organisations also face other challenges, such as greater difficulty accessing capital, compared to non-Māori businesses. One thing that touches on both these issues is the legislation governing Māori freehold land, which attempts to balance retention and utilisation objectives. 
While there have been attempts to quantify the Māori economy and its asset base, statistics on Māori businesses remain limited and piecemeal. Nonetheless, the information we do have offers some tantalising glimpses into a growing and increasingly diverse economy.
For example, data from Stats NZ's Business Operations Survey show that both Māori authorities and Māori small and medium-sized enterprises (SMEs) undertake more innovation compared to New Zealand businesses overall. Given that innovation is a key driver of productivity growth, this is an exciting finding. We can look to Māori firms such as Robotics Plus as examples of leading kiwi firms who are at the forefront of high-tech innovation.

JO SMITH: "For some Māori enterprises, commercial success is not an end in itself, but rather a way of delivering on social and cultural objectives"
Survey evidence also suggests Māori firms are eager to scale-up and expand overseas. A 2014 study by ANZ showed that Māori businesses understand the importance of collaboration in achieving their growth aspirations (for example through partnerships and joint ventures). This matters as firms often need to operate at a large scale to capture the benefits of innovation. With the small size of our domestic market, expanding into overseas markets can be critical to achieving this.
Some Māori enterprises are also associated with a drive to serve cultural, social and environmental sustainability objectives, which can bring a long-term focus to Māori businesses.
The inter-generational view and the understanding of the role of people as kaitiaki mean that the Māori worldview, in general, tends to value sustainable practices that make land productive in ways which preserve it for future generations. These values underpin the business practices of many Māori firms, like dairy processor Miraka, and food and beverage company Kono.
And for some Māori enterprises, commercial success is not an end in itself, but rather a way of delivering on social and cultural objectives, such as providing educational programmes or health services for their community.
The Productivity Commission is interested in learning how the potential of Māori frontier firms can be maximised, and how the lessons from successful Māori businesses could be shared more widely.
The Commission wants to know about the main challenges facing businesses that are striving to be world-class. What can be done to better support firms that want to innovate, grow and expand? Are there barriers and opportunities that are unique to Māori frontier firms?
It is keen to hear what people think about these and other issues facing New Zealand firms. It has published an Issues paper and is seeking input until 1 September 2020.
The inquiry team is particularly keen to speak with a range of firms and business leaders. If you would like to share your thoughts with the Commission, you can make a submission or simply get in touch at: info@productivity.govt.nz.
---
*Jo Smith is Principal Advisor at the Productivity Commission