Neither retailers nor commercial property owners satisfied with where the Government landed on how rent relief should be negotiated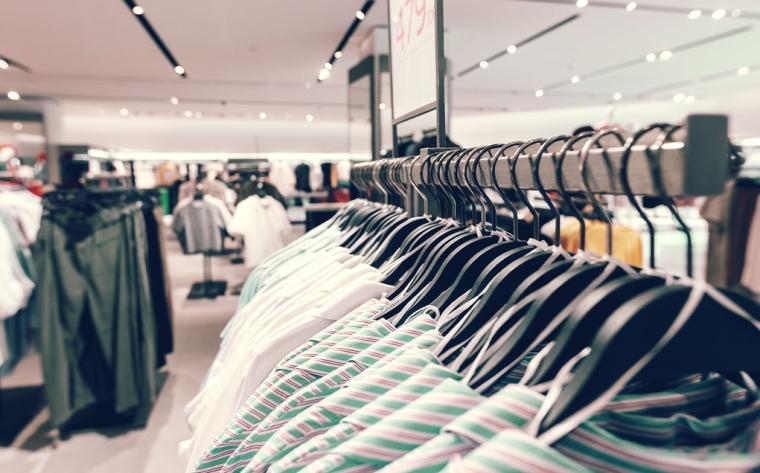 The Government is being criticised by both commercial property owners and retailers for taking too long to provide too little assistance to businesses struggling to pay rent.
Justice Minister Andrew Little on Thursday announced commercial landlords and tenants that haven't already made arrangements to consider the impact of COVID-19, will have to do so.
The Government will temporarily amend the Property Law Act to require landlords to provide a fair reduction in rent to New Zealand businesses with 20 or fewer staff that have taken a hit due to COVID-19.
Property owners and tenants that fail to reach agreement will have to go to arbitration. Taxpayers will cover up to $6000 of this cost.
Little was "disappointed" he couldn't implement the policy when it was first proposed five weeks ago.
NZ First supports property owners' view
New Zealand First held things up over concerns the proposal went against the legal principle of sanctity of contract by adding contractual terms and obligations to leases that parties don't mutually agree to.
This view was shared by the Council of Retail Property, which represents the owners of over 100 retail properties and shopping centres including Scentre Group, Kiwi Property and Oyster Property Group.
Its chair, Campbell Barbour, said: "We are not aware of any other industry sector where the Government has decided to alter contracts between commercial parties…
"To legislate to retrospectively alter contractual provisions in this way is unchartered territory in New Zealand. The sanctity of commercial contracts is a cornerstone of our country's legal system."
Barbour said the Government's solution comes "far too late after the industry has largely got on with the job of coming to individually negotiated positions".
With Little expecting the Government to fork out $40 million to cover the cost of arbitration, one can assume it's expecting about 6,667 businesses/landlords to take up the offer.
Retailers: Large, overseas-based businesses should be included too
Retail NZ CEO Greg Harford said the industry body had been calling for Government action on commercial rent relief for some time.
He welcomed the Government's move but wanted it to go further by not limiting it to businesses with 20 or fewer full-time staff on a particular site, saying larger firms were equally at risk due to COVID-19.
Little said his initial proposal didn't include this cap.
"Having been deprived of almost all revenue for nearly two months, many retail businesses are unable to meet rent payments that would have accrued in April and May," Harford said.
"Throughout the COVID-19 crisis, some landlords have come to the party and been very supportive of their retail tenants. Others, however, have been intransigent, insisting that retailers meet the full costs of rent…
"Rents need to move in proportion to revenue declines, no matter the size of the retail business."
Harford also wanted overseas-based businesses to be eligible under the law change, saying it doesn't matter where you're based if you do business in New Zealand.
He said some retailers were stuck, with it being unusual for commercial leases to allow early exits. In many cases, liquidation is the only way out.
However Barbour said: "We [retail property owners] have concerns surrounding the definitions within the proposal which we understand to be tightly focused on small New Zealand businesses.
"While a business with 20 full time equivalent employees or less might be a small office, in retail - a sector made up of largely part time employees - a single store with less than 20 full-time staff encompasses nearly all retail tenants.
"The industry needs more clarity on what constitutes a 'New Zealand based business' and how long landlords would be expected to provide relief to commercial tenants.
"We are not aware of any consultation with our industry surrounding the proposal and reconfirm that our door is open to government with regards to refining it."
National would've considered rent subsidies 
National's commerce spokesperson Andrew Bayly likewise criticised the Government for doing too little, too late.
He said National would've acted earlier, and one of the options it would've considered was subsidising tenants' rent payments.
Bayly said the solution presented by the Government simply gives money to lawyers to manage dispute processes.
Neither Bayly, Harford nor Barbour mentioned the cushion lower mortgage rates was providing landlords.