National outlines tax changes aimed at reducing business compliance costs and encouraging capital investment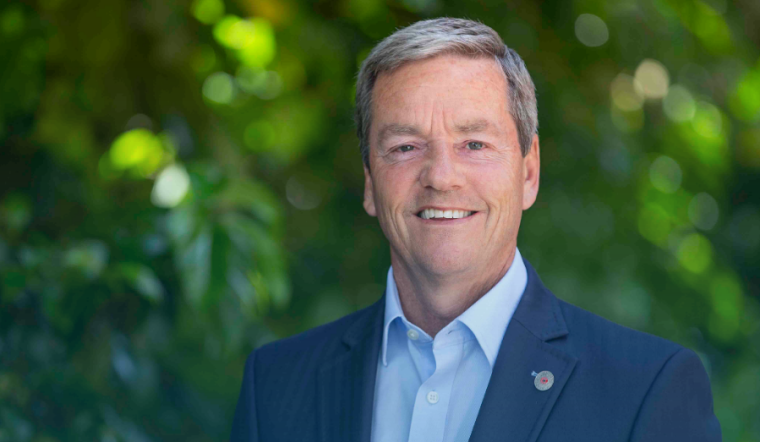 National is campaigning on making a number of tweaks to the tax system to help businesses.
One of its proposals is a temporary measure to incentivise businesses to invest in productive capital assets.
Another is a permanent measure, in line with what the Government is already doing, to make it easier for start-ups in particular to raise capital.
The remainder of National's proposals are smaller changes largely aimed at improving efficiency, reducing compliance costs and updating tax thresholds that haven't been updated for years.
Bar the wage subsidy, National's Small Business spokesperson Andrew Bayly said the Government's Covid-19 response is largely aimed at helping businesses take out debt to ease cashflow pressures. Some of his tax tweaks are focused on encouraging capital investment.  
Separately, National is proposing to "encourage", not force, KiwiSaver providers to invest a small portion of their total funds in appropriate private equity/expansion capital opportunities involving New Zealand companies.
Bayly said Milford and Booster are among the few providers already doing so. He believed some providers held off investing in these sorts of companies due to concerns around liquidity.
Coming back to tax, the tax accountants interest.co.nz spoke to said National's proposals were sensible and helpful for businesses, but not earth-shattering. Some changes are recommendations made by the Tax Working Group.
Here is a rundown:
Lift the threshold to expense new capital investment from $5000 to $150,000 per asset.
Bayly said this measure would be reviewed after two years and would only be applicable to "productive assets". So a business couldn't buy a fancy car and write it off as an expense.
This change is aimed at incentivising businesses to invest in capital assets and provide some economic stimulus.
Australia and the US have made similar temporary changes in response to Covid-19.
Tax accountant, Terry Baucher of Baucher Consulting characterised the change as "extremely generous" but helpful for businesses.
Increase the provisional tax threshold from $5000 to $25,000.
This change would follow the Government increasing the provisional tax threshold from $2500 to $5000 in response to Covid-19.
The aim is to lower compliance costs for smaller taxpayers and allow them to retain cash for longer.
However Baucher worried the change could be problematic.
"Small businesses often spend that tax and then find themselves scrambling. That was one reason the $2,500 threshold remained unchanged for so long," he said.
It would also likely reduce the Crown's tax revenue fairly significantly. The Government expected its change from $2500 to $5000 (let alone $25,000) to reduce the number of taxpayers paying provisional tax by around 95,000.
Raise the compulsory GST threshold from $60,000 to $75,000.
Baucher maintained this was overdue. The $60,000 threshold has been in place since 2009.  
Implement a business continuity test (rather than ownership test) to allow the carry forward of tax losses.
The Government has already signalled it would make similar changes.
The change would help companies raise equity without risk losing their existing losses. It would be particularly helpful for start-ups. The Tax Working Group recommended some changes be made in this space.
Ensure Use of Money rates charged by IRD more properly reflect appropriate credit rates and increase the interest rate paid on amounts owed by IRD to its customers.
The IRD applies these rates to those who underpay or overpay tax. It uses various formulas to charge under-payers of tax more in interest than it pays over-payers of tax. But the formula can work in funny ways.
Last year interest.co.nz wrote about how while the Official Cash Rate was falling, the IRD ended up hiking interest rates payable by under-payers of tax and cutting rates receivable by over-payers of tax.
Increase the threshold to obtain a tax invoice from $50 to $500, to reduce compliance costs.
Baucher characterised this as a "generous" but doable change. The threshold has been $50 since 1993.
Consolidate the number of depreciation rates to reduce administrative burden.
Another change advocated for by the Tax Working Group.
Review depreciation rates for investments in energy efficiency and safety equipment.
Allow businesses to expense an asset once its depreciated value falls below $3000, as opposed to having to continue to depreciate it until its depreciated tax value equals zero.
Change the timing of the second provisional tax payments for those businesses with a 31 March year-end to 28 February (rather than 15 January).