The Productivity Commission's Jo Smith says directors have emphasised the importance of having the right diversity of thinking, skills and experience at the board table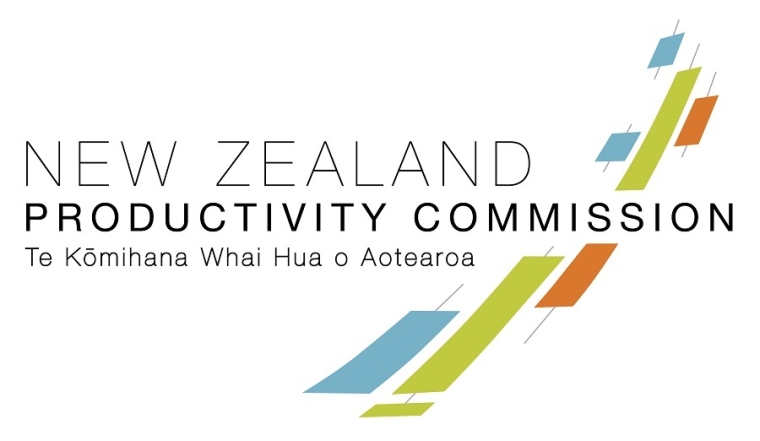 By Jo Smith*
Covid-19 is leading to a once-in-a-generation shock to Kiwi firms. This makes having the right boards more important than ever.
As part of its inquiry into frontier firms, the Commission conducted in-depth interviews with 22 New Zealand company directors. 
The study, supported by the Institute of Directors, explored the role of boards in firms' decisions to scale-up, innovate and expand overseas. These characteristics are all associated with higher productivity and are features of frontier firms.
Directors emphasised the importance of having the right diversity of thinking, skills and experience at the board table. Directors with commercial, international, and industry or domain experience are particularly valuable for New Zealand firms, who can struggle to gain a foothold in bigger, more competitive overseas markets.
Entering new markets is a complex undertaking, requiring years of work to lay the groundwork. This includes building relationships on the ground, researching the local market, and tailoring products and systems. Internationally-experienced directors can help Kiwi firms avoid common missteps when expanding overseas, and build local partnerships.
While diversity of thinking is vital for effective decision-making, it is also important that boards are aligned with management in terms of a shared vision and aspirations for the company. In addition, the types of directors needed by a firm evolve through its lifecycle. So boards should be periodically reviewed to ensure a good fit with the firm's strategy.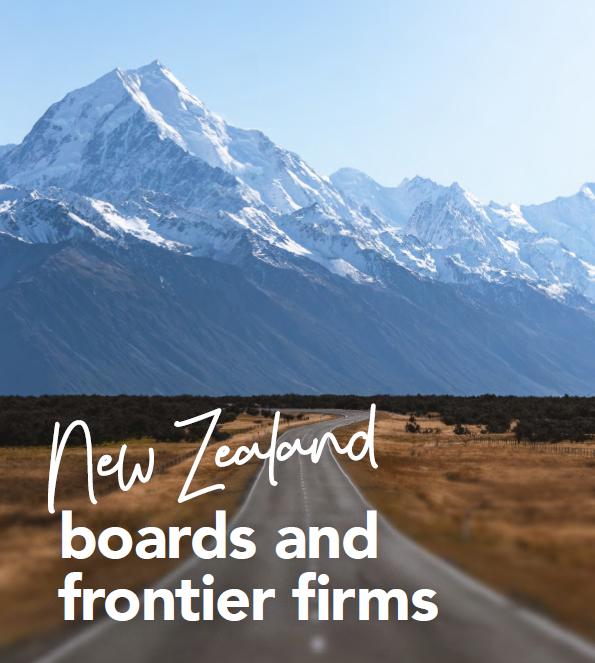 Directors pointed to a number of factors constraining firms' ambitions to innovate and grow.
The composition of boards may be holding back firms' risk appetites. The traditional approach of weighting a board with people from legal and accounting backgrounds can lead to a focus on preserving value and avoiding failure – "staying off the front page" – rather than growing value.
Directors described a lack of experience and comfort with risk-taking and failure in New Zealand firms. But strategic risk-taking and tolerance of failure are essential aspects of the innovation process. So recruiting directors with the "right DNA" to drive ambition and calculated risk-taking can help support innovation. Taking a long-term view to investments is also important, particularly for fostering the kinds of transformations that can push out the productivity frontier.
A companion report was prepared for the Commission by Professor David Teece and his colleagues at the BRG Institute (an independent, non-profit organisation founded by Berkeley Research Group, LLC). The report looks at how boards with strong "dynamic capabilities" can help firms innovate and prosper. Many firms focus on adopting industry best practices and technologies across their business functions. This is important for improving technical efficiency – "doing things right" – but will not be enough to lift New Zealand's productivity trajectory towards that of its global peers.
Dynamic capabilities are concerned with forward-looking, strategic decisions about what and why a firm does – "doing the right things". Boards with dynamic capabilities are outwardly focused – curious and externally engaged; aware of changes in technology, consumer trends and competitors. They can sense changes in their operating environment and identify opportunities. They support management in being entrepreneurial leaders, who can seize these opportunities and get ahead of the curve. Firms with strong dynamic capabilities are more resilient and more productive, allowing them to pay higher wages and support innovative cultures.
The authors observe that, "now, more than ever, boards need to favour the future, tolerate mavericks, support bold investment, and remove complacent managers to help shift lacklustre businesses towards the domestic productivity frontier and catapult the best New Zealand firms toward the global frontier".
So how can Kiwi firms get the right mix of directors to help them lift and achieve their ambitions?
Firms can re-consider the types of expertise they look for in their directors, and where they look for it. Directors interviewed by the Commission suggested that firms venture outside their usual circles to appoint people, including those who haven't been directors before.
Directors with international and commercial experience are generally thin on the ground in New Zealand. The Kiwi diaspora is one source that companies look to, particularly as many of these New Zealanders have returned home in recent months. Others remain in-market, and can provide valuable insights and connections for firms.
The current pipeline of CEOs is an important source of future directors, so it's important to also build the skills and diversity of this pipeline. Directors can do this through mentoring and coaching senior management, as well as "leaning in" to directly support management in times of crisis.
Hiring the CEO is the most important decision a board makes. The corollary of this, is the need to exit the CEO if they are not performing or well-matched to the company and its aspirations. Directors described the need for courage, and the importance of soft skills, for having "difficult conversations" such as this.
The interviews with Directors also explored views on how firms make strategic decisions, the compliance burden faced by boards, and other challenges facing Kiwi firms.
The two studies highlight the important role boards play in lifting the productivity and performance on New Zealand firms. Between them, they offer new perspectives on what the boards of frontier firms look like and how they operate.
Read the reports on the Commission's website: New Zealand boards and frontier firms and New Zealand frontier firms: A capabilities perspective. A summary of the key findings is also available.
---
*Jo Smith is Principal Advisor at the Productivity Commission