Week in Tax Special; the implications of increasing the income tax rate to 39% - encouraging rearranged income strategies, compliance risks for Trusts, and unanticipated (?) consequences for one-off lump sums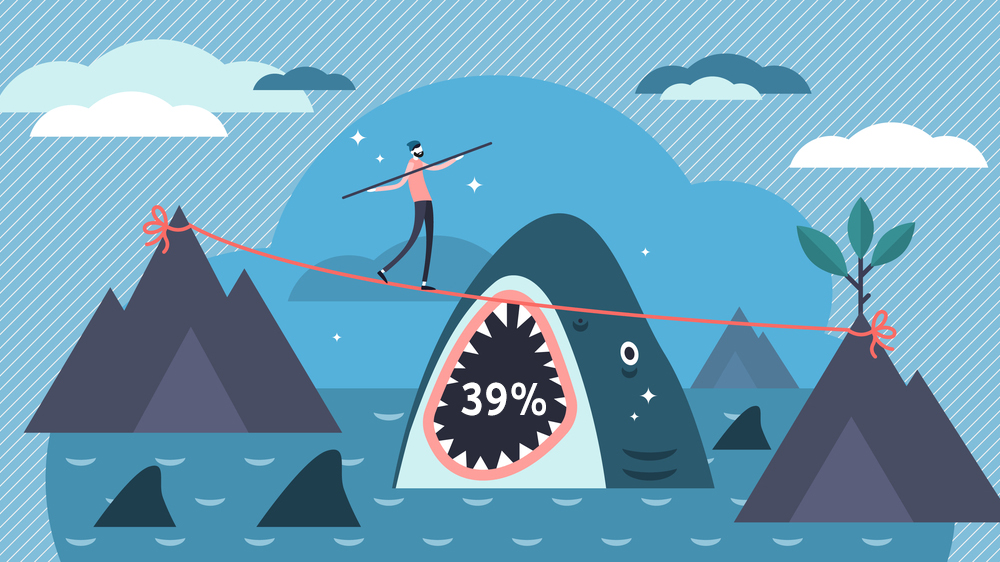 As promised, the Government has introduced the Taxation (Income Tax Rate and Other Amendments) Bill, which proposes to increase the top individual tax rate to 39% from the start of the next tax year on 1st of April 2021. This has been expected and will be passed under urgency in the next couple of days.
What's been interesting to see already from the related papers that have been released is the extent of the debate around the so-called integrity measures required to support the increased tax rate. Inland Revenue advised Cabinet that the trust tax rate should also be increased to 39%, in line with the income tax rate for individuals. This would be needed as an integrity measure based on Inland Revenue's experience of what happened when the income tax rate was last raised to 39% in April 2000.
Inland Revenue estimated that the increasing trust tax rate to 39% would raise another $300 million dollars per year at a rough estimate. So there's already quite a bit of commentary already on this point about what's going on. And the Finance Minister has come out and said that if they are not satisfied with what they're seeing in terms of tax avoidance, if there is aggressive tax avoidance going on, then yes, they would raise the trust tax rate from 33% to 39%.
But the reason they're not doing that now is they want to see what behaviour actually eventuates. And as part of that, there is an integrity measure in the bill which hasn't yet attracted a lot of attention, and that is vastly increased information requirements for trustees when they file their annual tax returns. These will come into effect from the start of the 2021-22 tax year; that is, for most family trusts from 1st April 2021.
What Inland Revenue is going to ask for now is profit and loss statements, balance sheet items and other information as specified by the Commissioner.  For example, they might be wanting to know transfers to the trust by an associated person. Inland Revenue will also want information on distributions made during the year. Now, in addition to that, the powers of the Inland Revenue have been increased to allow the Commissioner to request the same information in relation to distributions financial statements, et cetera, for prior tax years, going back as far as seven years.
Not every trust will be required to provide this information, but this measure is to address what Inland Revenue regards as an information deficit relating to earlier years. And this is the integrity measure they're going to be paying most attention to, because the information for those earlier years will, "assist in understanding and monitoring the changes in the use of structures and entities by trustees in response to the new 39% rate."
So this is quite a significant development, and obviously what they're looking to do is to counter people washing income through trusts. That is income that, if received by an individual, would be taxed at 39%. But because it's taxed in a trust at 33%, if the trust is a complying trust, it can then distribute that income tax free to because it's already been taxed to various beneficiaries.
So Inland Revenue and the Government are going to track what patterns have happened in the past and what patterns change, and that is how they will then apply the anti-avoidance rules to attribute that income to the individual rather than be taxed in the trust.
This is certainly one measure they're going to take. But if they see a lot of it going on, it appears they won't hesitate to actually go ahead and increase the trustee tax rate to 39%.
Now, both of these measures are going to increase the compliance costs for all trustees. So be aware that your costs are going to increase. And I would recommend to clients to be reviewing practices in prior years to ensure they have the records and ensure that there is a consistency of approach to distributions over the next few years and these are consistent with previous practices because that's what Inland Revenue be looking at.
The bill also increases the top tax rates for various other taxes that would be affected by a tax rate change, such as Fringe Benefit Tax which will go up to 63.93% if fringe benefits are supplied to people earning over $180,000. There'll be an increase in the resident withholding tax rate to 39%, but that will only come into effect on 1st October 2021 in order to allow the institutions time to change. And there will be an increase in the extra pay rate for lump sums to 39%.
And that leads onto the final point in today's bulletin, and that is that the increase in the tax rate magnifies a problem that exists already in the system, and that is the treatment of lump sum payments such as bonuses, back pay, redundancy, retirement payments or ACC arrears together with payments of large lumps of income, such as foreign superannuation scheme withdrawals.
There's now a reasonable chance that some or all of these sums would be taxed at 39%, even though if you look at the person's average income in normal years, their marginal tax rate would be below 39% or even below 33%. Now, this is a long-standing problem with the tax system which does not take into account average tax rates on earnings in relation to lump sums.  It particularly affects people on PAYE.
This is a well-known issue which Governments have been told about and they've just ignored the matter. It's an issue which re-emerged earlier this year with the application of these rates to redundancy payments in the wake of Covid-19.
So we'll get to see more of this as the year progresses, as the new tax rate comes through. My recommendation is that if you or your clients are going to be affected write to MPs, make submissions to the Finance and Expenditure Committee.  Make them aware of this, because I think it's an unfair part of the tax system that overtaxes lump sum payments. And it's time something was done about it.
Well, that's it for this special edition of the Week In Tax. Next, I'll be speaking to Rod Spicer of Accountancy Insurance about how insurance can help ease the pain of Inland Revenue enquiries and audits.
In the meantime, I'm Terry Baucher and you can find this podcast on my website www.baucher.tax or wherever you get your podcasts. Thank you for listening. Please send me your feedback and tell your friends and clients.  Until next time ka kite āno.