The country's largest airport see no two-way, quarantine-free, trans-Tasman travel before the end of June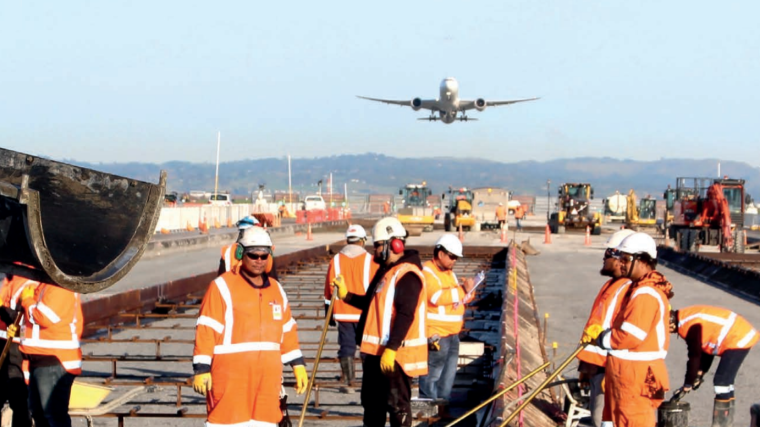 The country's largest airport company is not expecting two-way, quarantine-free, trans-Tasman travel to resume before June and it is forecasting a loss of up to $55 million for its financial year.
In announcing a $28.1 million profit (down from $147.2 million a year ago) for Auckland Airport (AIA) for the six months to December 2020 on Thursday, chief executive Adrian Littlewood said the timing of the recovery in travel will "remain uncertain in the coming five months of the 2021 financial year".
"While we have already seen a partial recovery of domestic travel and the opening of one-way quarantine free travel to Australia, our recovery path is strongly linked to two-way quarantine free trans-Tasman travel.
"Despite the ongoing level of uncertainty around the recovery of trans-Tasman and wider international travel the company is providing underlying earnings guidance for the 2021 financial year of a loss after tax of between $35 million and $55 million.

"Although the government remains committed to restarting two-way trans-Tasman travel, and we support this, for the purposes of this underlying earnings guidance we have assumed there will be no material quarantine-free, two-way Tasman travel during the remainder of the 2021 financial year. It also assumes no further lockdowns of an extended duration during the period."

Littlewood said Auckland Airport has a strong focus on investing in infrastructure to help position the company for the safe and measured recovery in travel.
"The company is reducing its capital expenditure guidance for the 2021 financial year to between $200 million and $230 million and we continue to take a measured approach to capital expenditure due to the current trading environment."
In the past year and due to the significant fall in passenger numbers and the scaling back of the organisation's infrastructure development programme, Auckland Airport has reduced the number of staff and contractors employed by Auckland Airport.
Earlier it shored up its finances with a hefty $1.2 billion capital raise. This followed the decision to put various expansion projects on ice.
The company gave this key financial data for the six months to December:
• Total number of passengers decreased to 2.8 million, down 73.4% on the previous six-month period to 31 December 2019
• Domestic passengers decreased 44.6% to 2.6 million, and international passengers (including transits) decreased 96.8% to 187,003
• Revenue was down 64.9% to 131.5 million
• Operating EBITDAFI was down 68.4% to $88.2 million
• Reported profit after tax was down 80.9% to $28.1 million
• Earnings per share was down 84.1% to 1.91 cents
• Net underlying loss after tax of $10.5 million
• Net underlying loss per share of 0.71 cents 1
• No interim dividend will be paid