Statistics New Zealand says seasonally-adjusted electronic card spending dropped 3.2% in February - and in actual terms was 8.1% lower than in February 2020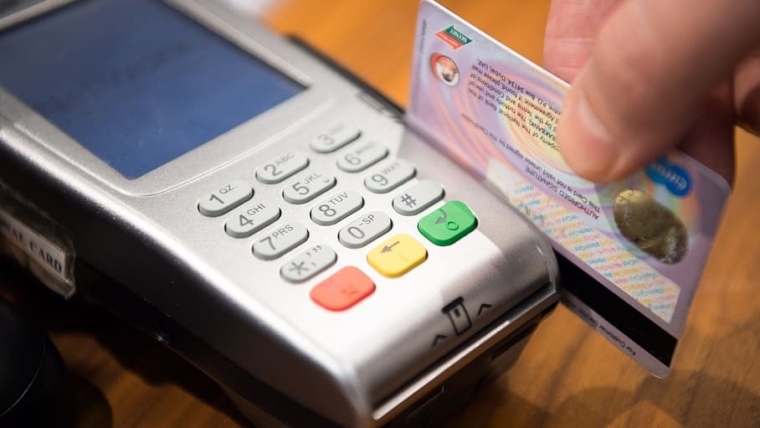 Kiwis' spending fell across the board in February, Stats NZ  says, with seasonally adjusted total electronic card spending down by 3.2%. In actual terms spending in February was 8.1% lower than for the same month in 2020.
Stats NZ's business statistics manager Geraldine Duoba said the recent Covid-19 alert level restrictions "are likely to have driven lower spending levels in February".
While seasonally adjusted spending dropped for all sectors, this fall was particularly driven by reduced spending in two main sectors. Kiwis spent $96 million (5.9%) less on non-retail industries including postal services, travel agencies, and medical services; and $17 million less (0.8%) on consumable goods, such as supermarket, specialised food, and liquor sales.
In actual terms, electronic card spending decreased by $632 million (8.1%) between February 2020 and February 2021.
The hospitality sector dropped by $182 million (15.8%). Within that sector, spending on accommodation shrank by $112 million (42.6%).
"With the border closure preventing tourists from enjoying the kiwi summer, New Zealand's hospitality industry is still feeling the pinch," Duoba said.
ASB senior economist Mark Smith said the February decline in card spending was stronger than expected, with broad-based falls over the month.
"We had expected a sizeable fall in February given it is the peak month for overseas tourism for NZ and the middle of the month also saw a brief ratcheting up in Covid-19 Alert Levels after a community outbreak in Auckland (with the return to lockdowns in Auckland at the end of the month).
"Hospitality spending was particularly weak, as expected, but results for other retail subgroups were generally weaker than envisaged.
"Despite a number of plusses on the retail spending front – the resurgent housing market, reasonably steady overall employment and low interest rates – we expect growth in retail spending to cool over 2021 given sharply slowing population growth. Our view remains that business spending will need to step up to provide more backbone to the expansion we see unfolding over the next few years."  
Separately, a new Retail Radar report from Retail NZ showed that the second lockdown in Auckland from February 28 "has significantly impacted the retail sector".
Retail NZ's chief executive Greg Harford said more than half of all retailers around the country reported a drop in sales over the last month, rising to 70% of respondents with stores in Auckland. 
"Spending numbers for March are not yet available but will have been impacted by the lockdowns," he said 
"The lockdowns in February and March have also had a significant effect on retailer confidence, with 37% of retailers saying that are not sure, or not confident, if they will survive the next 12 months. 
"This is a 15% jump on the last time we asked this question back in September, and shows the dire impacts of the lockdowns on retail business confidence."
Harford said the survey also showed a decline in satisfaction with the Government's response to Covid-19, with nearly 49% of retailers expressing dissatisfaction, up from 37% last August. 
And the survey also indicates continued significant pressures on the supply chain. 
"Retailers are expecting to import 11% more containers this year than last year at a time when there is reduced freight capacity coming into New Zealand, and there is ongoing congestion at the Ports of Auckland.  This means that stock is being delayed – and it is also costing more.  Retailers report that, on average, the cost of seafreight has more than doubled over the past year.  This creates unsustainable pressure on costs for almost everything that's imported, and we expect to start seeing this flow through into price increases over the coming months."