Commerce and Consumer Affairs Minister David Clark says buy now, pay later networks could be regulated in push to reduce costs for merchants and consumers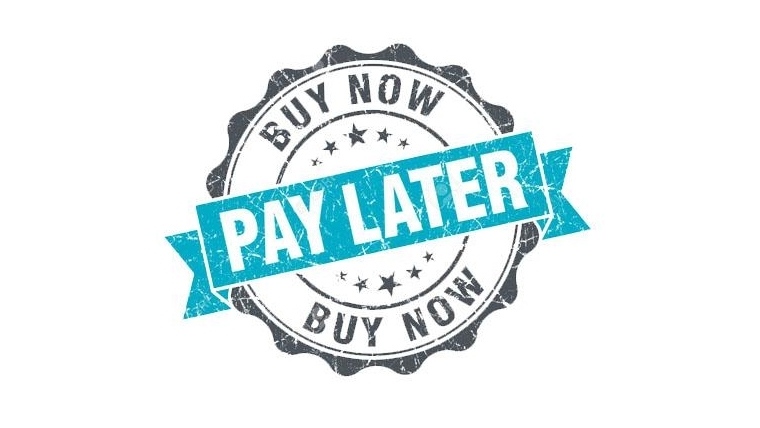 Buy now, pay later (BNPL) service providers could be included in the Government's proposed regulation of retail payments, Commerce and Consumer Affairs Minister David Clark says.
"Cabinet has agreed to regulate the retail payments system to bring down the high cost of retail payment fees. The regulation approach will designate particular retail payment networks that lead to poor outcomes for merchants and consumers," Clark told interest.co.nz via a spokesman.
"In the future, this could include a BNPL provider's retail payment network, or multiple providers' networks."
"My officials continue to assess the impact that BNPL providers are having on merchants and this is being considered as part of ongoing work on the regulation of the retail payments system," Clark said.
BNPL services allow consumers to purchase and obtain goods and services in-store or online immediately, but pay through installments over time. While there are no interest charges, there are penalty fees for late payments. You can see details on all New Zealand's BNPL service providers here.
If a BNPL retail payments network was designated, it would join the likes of Visa and Mastercard's networks.
In May Clark announced plans to regulate retail payments following a pledge from the Labour Party before last year's election to do so.
For small and medium-sized businesses card acceptance fees are typically the third highest cost of doing business after wages and rent. Regulation has been in place in Australia for years with Australian merchants paying less for accepting credit cards and online debit cards than their Kiwi counterparts.
A key part of the Government's plans is to regulate interchange fees. These are typically the biggest part of the broader merchant service fee, comprising about three-quarters of it. Each bank sets its own interchange rates within a cap set by Visa and Mastercard. The merchant service fee is set by banks and BNPL providers.
Clark says regulation, to be overseen by the Commerce Commission, will cap interchange fees for credit card transactions at 0.8%, which is in line with Australia, and cap interchange fees charged for online debit card transactions at 0.6%. Contactless debit card interchange fees will stay at their current levels of 0.2% or less, and for swiped and inserted debit, will stay at 0%.
In 2019 Retail NZ, the lobby group for the retail sector, said weighted average merchant service fees were 1.1% for contactless debt in NZ versus just 0.6% in Australia, and for credit transactions NZ was 1.5% versus Australia's 0.8%.
High merchant service fees
BNPL service providers charge significantly higher merchant service fees than banks. Afterpay, for example, charges between 3% and 5%, and makes 80% of its revenue from these fees. Thus any move to regulate the fees would be huge for the BNPL sector.
Meanwhile, Clark says his priority in terms of BNPL is to ensure triggers that can cause consumers to experience financial hardship are addressed.
"I intend to release a discussion document soon to better understand any issues regarding the use of BNPL and help to identify any options to address them," Clark said.
The regulation debate
In its latest quarterly Financial Institutions Performance Review, out Thursday, KPMG advocates self-regulation for the BNPL sector.
"A combination of market participant self-regulation, transparent explanation around the product, its intended uses and potential pitfalls, and greater consumer awareness might result in best outcomes," KPMG says, adding regulation could potentially stifle the growth and sustainability of a popular product.
In contrast, Consumer NZ wants BNPL services to be regulated under the Credit Contracts and Consumer Finance Act. Because they aren't, the consumer group argues there's no legal obligation on BNPL service providers to ensure their lending is responsible and suitable for their customers.
A Consumer NZ survey suggests BNPL services are costing shoppers more than $10 million a year in late fees. Consumer NZ says its survey of 2000 people aged 18 years and over, conducted in April and May, found 14% of consumers have been hit with late fees. Based on the amount charged, it estimates late fees are likely to add up to more than $10 million a year with about four out of 10 New Zealanders using BNPL. 
Consumer NZ also says 55% of BNPL customers surveyed said this payment option had encouraged them to make purchases they wouldn't otherwise have made.
Meanwhile as previously reported by interest.co.nz, the Government wants the Commerce Commission to start regulating surcharging by merchants.
*A version of this article was first published in our email for paying subscribers early on Thursday morning. See here for more details and how to subscribe.