We detail and compare what the various buy now, pay later service providers are offering New Zealand consumers in a growing market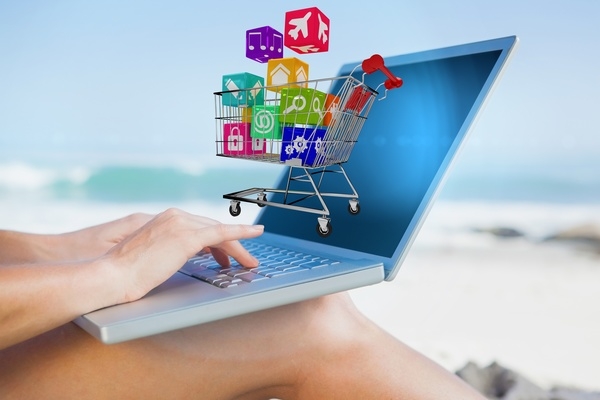 We need your help.
We want to throw a spotlight on the costs of buy now, pay later (BNPL) schemes that seem to be sprouting up quickly in the shadow of the hugely successful Afterpay.
These schemes allow consumers to purchase and obtain goods and services in-store or online immediately, but pay for the purchase over time. And while there are no interest charges, there are penalty fees for late payments.
The companies advertise on their websites the retailers they are working with for their particular buy now, pay later service. And buy now, pay later providers are making major inroads in the consumer credit market and putting pressure on more traditional lending products like credit cards. Afterpay declared A$107 million in half-year income for the six months to December 31 last year. 
Each provider has a different fee structure, but common fees include establishment and redraw fees, regular account keeping or administration fees, payment processing fees, missed payment fees and account closure fees. While some like PartPay, Genoapay, Laybuy, Afterpay and OxiPay do not charge any fees if consumers pay on time.
Consumer cost comparisons ...
 
Max
limit
No of trans
repayments
Payment
Flexibility
Customer costs
 
 
 
one-time
late fee
7+ days late
late fee max.
 
 
 
 
 
 
 
 
Afterpay
$1,500
4
 none 
$0.00
$10.00
$7.00
25%
 
 
 
 
 
 
 
 
Laybuy
$1,200
6
Choose
day
$0.00
$10.00
$10.00r
with $20 cap for missed payments(r)
 
 
 
 
 
 
 
 
Partpay
$1,500
4
none
$0.00
$8.00
 
$40 cap or 25%, whatever highest
 
 
 
 
 
 
 
 
humm Little Things
(was Oxipay)
$1,000
10
yes
$0.00
$10.00
$30.00
$30 per card transaction
humm Big Things
(was Oxipay)
$10,000
24
yes
$20.00
$10.00
$30.00
$30 per card transaction
 
 
 
 
 
 
 
 
Genoapay
$1,500
10 or less
none
$0.00
$10.00
 
$30 cap
We contacted all of the providers listed in the table for details on their charges, fees and terms and have included the information they have provided, plus details gleaned from their websites. But most were circumspect with what they disclosed.
The tables are indicative only and for more detailed information consumers should approach the companies themselves.
Much of what these companies earn comes from what they charge the retailers. And much like credit card companies, they constrain retailers from offering discounts for 'cash' purchasers. This works against customers who don't use credit cards or BNPL schemes to access more competitive prices because they aren't inducing the retailer to incur payment system costs. Therefore, understanding the extra costs these schemes are imposing on the whole retail industry is important too.
Merchant cost comparisons ...
 
Average / typical costs
 
per transaction
Transaction commission
 
 
 
Afterpay
50 cents
5%
Laybuy
$0
4.75%
Partpay
$0
5%
humm (was Oxipay)
??
??
Genoapay
$0
3%
Because BNPL schemes do individual deals with merchants, it is not possible to be specific about these costs. So the above table is only indicative. But we are very interested to hear from merchants (confidentially) about the scale, reach and conditions of these costs. Many merchants will feel trapped into offering BNPL options because they clearly work and if rivals have them and they do not, they will miss sales transactions.
The rapid growth of Australian BNPL provider Afterpay has seen the company continually in the headlines for everything from its share price and its growing presence in the United States, to regulator AUSTRAC checking its compliance with Australia's anti-money laundering and financing of terrorism laws.  
Despite the fact the BNPL sector hasn't been getting the same sort of media coverage on this side of the Tasman, providers like Afterpay, Laybuy, PartPay, OxiPay and Genoapay are all making inroads. And earlier this month the Commonwealth Bank of Australia, which owns ASB, announced it was investing US$100 million in buy now pay later service provider Klarna, becoming Klarna's exclusive partner in Australia and New Zealand. Visa is also launching a buy now pay later service.
In New Zealand the Government's proposed changes to consumer credit laws don't include the BNPL sector. But Minister of Commerce and Consumer Affairs Kris Faafoi has included new powers in the proposed changes to allow him to include new products at a later date if they are seen to be causing harm to consumers.
*This article was first published in our email for paying subscribers. See here for more details and how to subscribe.