Australian anti-money laundering regulator AUSTRAC identifies concerns with buy now, pay later service provider Afterpay's AML/CFT compliance and orders probe by external auditor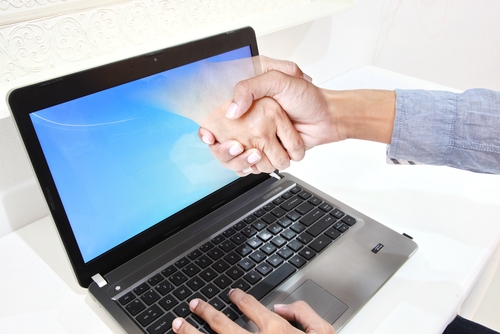 Buy now, pay later service provider Afterpay's monumental growth has caught the eye of Australian regulator AUSTRAC, which has called in an external auditor to look at its compliance with anti-money laundering and countering the financing of terrorism laws.
AUSTRAC is Australia's anti-money laundering and counter-terrorism financing (AML/CTF) regulator. It has ordered the appointment of an external auditor, which AUSTRAC says follows a period of ongoing engagement with Afterpay that identified concerns with its compliance. 
According to AUSTRAC, The external auditor will examine Afterpay's: Governance and oversight of decisions related to its AML/CTF framework, identification and verification of customers, suspicious matter reporting obligations, and its AML/CTF program, including the development of its money laundering and terrorism financing risk assessment.
The news saw shares in Afterpay, which has been something of a share market darling, fall heavily. Afterpay is now a major player in the US, as well as Australia and New Zealand and this week announced it had raised AU$317.2 million in new capital from institutional investors at AU$23 per share. The company, which has been valued at more than AU$6 billion, says it plans to use the funds to finance its ongoing global expansion.
On this side of the Tasman it appears the Department of Internal Affairs (DIA) is watching with interest to see what develops.
AUSTRAC CEO Nicole Rose says the buy now, pay later sector has experienced rapid growth in recent years and the appointment of an auditor serves to remind new financial services businesses that they have obligations under the AML/CTF Act and they must take them seriously. Rose says the audit will be used to determine the extent of any compliance issues, and whether further regulatory action concerning Afterpay is required.
"The audit will help identify if Afterpay has developed and implemented the systems and controls it needs to ensure it complies with its obligations. These laws are in place to protect businesses, the financial system and the Australian community from criminal threats," Rose says.
"AUSTRAC will continue to work with Afterpay to assist the company to mature and strengthen its compliance processes, staff training and suspicious matter reporting. But we will not hesitate to take action where an organisation is failing to appropriately protect itself and Australia's financial system from criminal activity."
"The extent of the auditor's examination is determined by AUSTRAC and will be at Afterpay's expense. A preliminary audit report must be provided to AUSTRAC within 60 days."
A statement from Afterpay to the Australian Stock Exchange was released on Thursday last week and stated: "Although Afterpay has not identified any money laundering or terrorism financing activity via our systems to date, Afterpay is currently in dialogue with AUSTRAC regarding issues that AUSTRAC has raised regarding our AML/CTF compliance, the outcome of which is yet to be determined."
A spokesperson for the DIA says it is aware of the events on the other side of the Tasman.
"DIA has not raised concerns to date on Afterpay NZ. We are aware of the discussion taking place in Australia. It is important to bear in mind that the legislative frame work for AML/CFT in NZ is different."    
Buy now, pay later allows consumers to purchase and obtain goods and services in-store or online immediately, but pay for the purchase over time. And while there are no interest charges, there are penalty fees for late payments.
The companies promote which retailers they are working with on their websites. Each provider has a different fee structure, but common fees include establishment and redraw fees, regular account keeping or administration fees, payment processing fees, missed payment fees and account closure fees. While some like PartPay, Afterpay and Oxipay do not charge any fees if consumers pay on time.
In October the Ministry of Business, Innovation and Employment issued its Regulatory Impact Statement alongside the Government's proposed changes to the Credit Contracts and Consumer Finance Act (CCCFA). It highlighted the growth of the interest free buy now, pay later products and named Afterpay Touch Group's Afterpay, PartPay Limited's PartPay, Laybuy and FlexiGroup's Oxipay as key market players. But it said buy now, pay later services would not come under the oversight of the CCCFA.
In November last year the Australian Securities and Investments Commission issued a report looking at the buy now, pay later providers. The review found that the providers were influencing the spending habits of consumers, and in particular, younger people. The commission said while some buy now, pay later providers offer fixed term contracts up to 56 days for amounts up to $2,000, some providers were offering up to $30,000 in credit.
It also found that the number of consumers who have used buy, now pay later services had increased five-fold from 400,000 customers in 2015-2016 to 2 million in 2017-2018 (see figure four below). While the number of transactions had increased from about 50,000 in April 2016 to 1.9 million in June 2018 (see figure 5 below). As of June 30, 2018 there was A$903 million in outstanding buy now, pay later debt.
Afterpay was contacted for comment but an Australian based spokesperson said they were unlikely to "be able to add anything to what has been included in the ASX release".