Forsyth Barr analysts see it as increasingly unlikely that the Government will be able to maintain the current closed border settings through our summer; vaccination level may only reach 73% of the population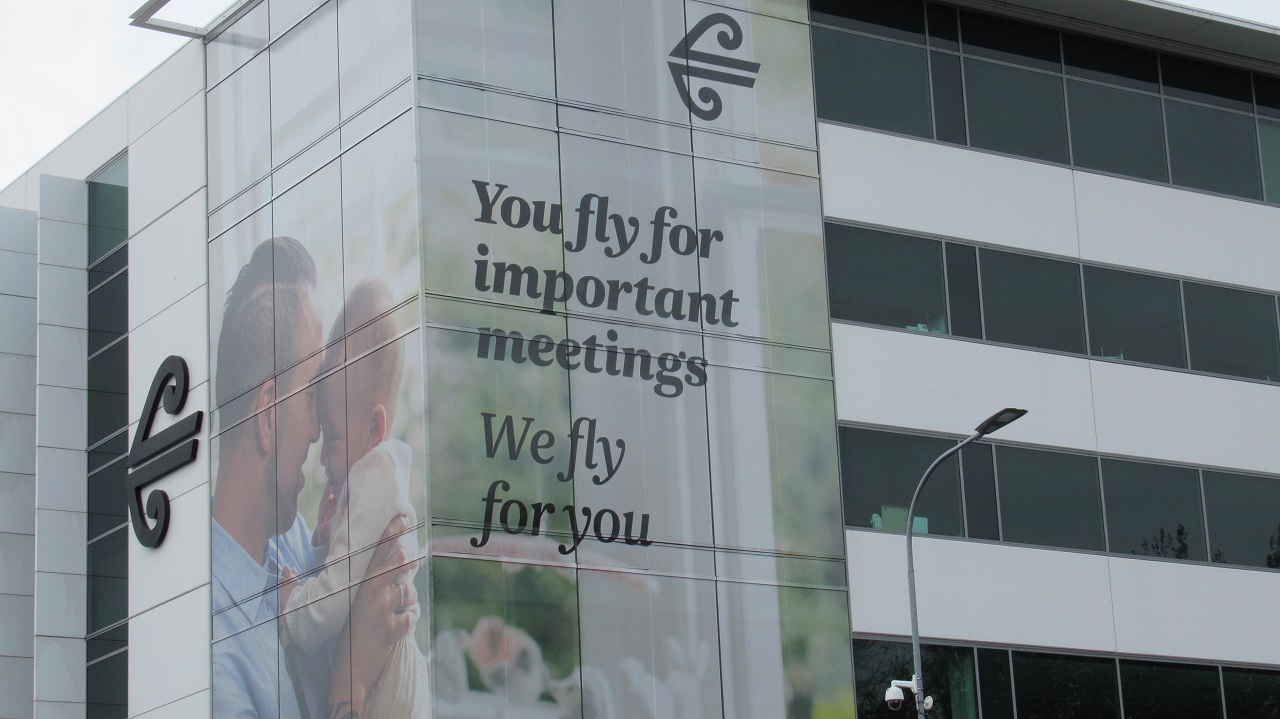 The political backdrop will become "increasingly problematic" for the government as the rest of the world opens up and accepts Covid-19 as an endemic virus, analysts from financial services company Forsyth Barr say.
In a new research note looking at the prospects for Air New Zealand, Forsyth Barr's head of research Andy Bowley and analyst Matt Noland say they see it increasingly unlikely the Government can maintain its current border settings through the upcoming summer as most OECD countries will have relaxed border restrictions by then and New Zealand's vaccination level should be at comparable levels.
"We, therefore, would not be surprised if it pulled forward its reopening timeline as Australia has done."
On those vaccination levels, the analysts have crunched the numbers and reckon the best NZ will achieve is about 73% of its population vaccinated.
In terms of Air New Zealand, they see a loss for the current financial year of "no worse" than just over $700 million and are actually picking -$697 million. They say Air New Zealand shares are over-valued and they've lowered their 'target price' for the next 12 months by 10c a share to $1.15.
Bowley and Noland say without high levels of vaccination or fully linked and controlled case numbers, it appears unlikely that Auckland will re-enter Alert Level 2.
"We cannot see either Auckland venturing down the Alert Levels over the coming weeks or the Auckland border opening up if it did. As has already happened in Waikato, it is highly likely that other parts of New Zealand will join the outbreak and are subject to further restrictions. In effect New Zealand is now heading towards its Covid-19 end game."
They don't see the aviation restrictions around Auckland being eased until the end of November.
They say they expect the Government to loosen restrictions around that time in light of the timing of its vaccine passport release, and providing sufficient time for unvaccinated to get vaccinated, and also, ahead of Christmas.
They see no chance of the trans-Tasman bubble resuming this year, but travel to/from Australia will likely resumes at the beginning of January 2022 on a restricted basis "as NZ begins the process of reopening its borders".
"The move by Australia to reopen its borders in mid-November will pressure our government to bring forward its border reopening timeframe."
According to the analysts' crunching of the numbers a 80% vaccination level may not be possible in New Zealand.
"In fact the government's own [about] 90% target of the eligible population (4.3 million people) implies an [about] 76% vaccination rate in total (5.1 million people)."
As of the middle of last week when the research report was put together, Bowley and Noland said New Zealand was 41% fully vaccinated with a further 25% of the population awaiting a second dose.
They have worked out NZ's likely vaccination rates based on what has happened in other countries, in terms of timing.

"Our modelling of the vaccination timeline suggests New Zealand's vaccinations will hit [about] 73% of the total population by 31 December 2021 (or [about] 88% of the eligible population) by which time 'booster' jabs may be necessary for those that first received vaccinations in early 2021."
In terms of Air New Zealand, Bowley and Noland say its domestic network is operating "substantially lower" than pre Covid-19 capacity, given its usual reliance on Auckland.
They say the losses are deepening as the current Covid-19 outbreak "significantly impacts its ability to fly".
"Notwithstanding deeper losses and accelerated cash burn, we don't expect the latter to be an issue so long as the capital raise is not deferred again."
The estimate is that Air NZ will need to raise about $1 billion. This raising has been delayed twice and is now expected to happen in the first quarter of next year.
"Reduced capacity will remain a feature for the foreseeable future as we believe Auckland's domestic aviation restrictions will be in place until the end of November, and the risk of other regions re-entering Alert Level 3 has increased in recent days."
They say Air NZ's "cash burn and diminution in its equity" will continue through FY22 and into FY23.

"Even after assigning value to AIR's loyalty scheme (which we do in our target price), it is difficult to justify a valuation remotely close to its current share price. While we recognise that reopening sentiment may assist AIR's share price near term, we continue to base our views on fundamentals."
They say their revised FY22 pre-tax loss is -NZ$697m and compares to current market consensus of -NZ$549m.
"This drives our year end net asset value (NAV) per share down a further [about] -8cps to [about] NZ$0.54. Notwithstanding large percentage changes, our earnings forecasts for FY23 and beyond in dollar terms are largely unchanged. We continue to believe that [Air NZ's] profitability will not return to pre Covid-19 levels over our outlook period."